A total of 165 trains carrying 3.7 million tons of agricultural products left Ukraine under the Cereal Agreement by the United Nations and Turkey as an intermediary.
According to the Ukrainian Ministry of Agriculture, 10 ships carrying 169,300 tons of agricultural products have been preparing to leave Ukrainian ports in the Black Sea today.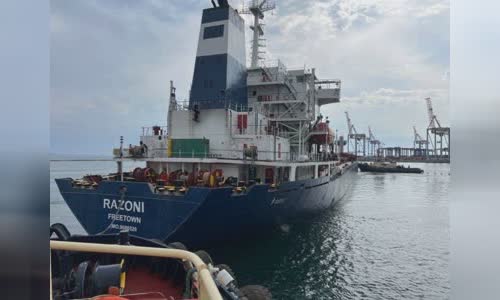 Ukraine's cereal exports dropped sharply after Russia opened a special military campaign in the country on February 24, blockade a series of ports in the Black Sea.
Razoni cargo ship departed from Odessa port, Ukraine on August 1, carrying 26,000 tons of corn.
Exporting cereals is said to be the cause of global food prices, and at the same time raise concerns about famine, especially in the poorest countries in the world.
Three Black Ports were reopened according to an agreement signed on July 22 between Moscow and Kiev.
Russia rejected the allegations from the West that they were seriously making the global food crisis, affirming the main cause of sanctions on export of agricultural products and fertilizer of this country.