The United States wants to show a tough attitude towards Iran, but avoid escalating tensions when airstrikes pro-Tehran militants in Syria.
"At the behest of President Joe Biden, the US military has raided the infrastructure of Iran-backed militia groups in eastern Syria. Working in response to recent attacks against US forces.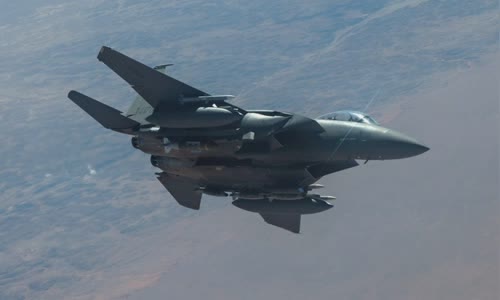 This was Washington's first retaliation after a series of rocket attacks on US diplomatic and military facilities in Iraq, and the first time President Biden ordered an air strike since his arrival.
The airstrike destroyed several facilities located at a border checkpoint under the control of the militia groups Kataib Hezbollah and Kataib Sayyid al-Shuhada.
The US military said the airstrikes were conducted in conjunction with diplomatic measures, including consultations with allies in the region.
US Defense Secretary Lloyd Austin asserted that the target of the airstrikes was the basis of militia groups that attacked US forces and allies in Iraq.
The Air Force F-15 fighters carried out the attack, an unnamed US official said.
"The target is located in the Syria-Iraq border area, at the key gateway often used by Iranian fighters to enter Iraq. The Russian army controls the airspace there," Fox News correspondent Jennifer Griffin quoted as saying.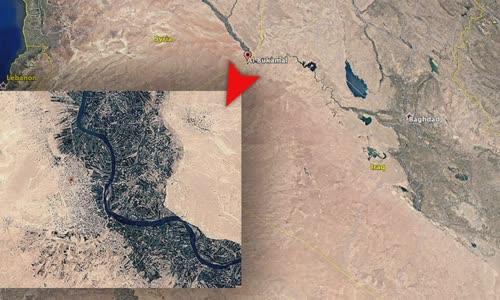 There is no indication that the US has notified Russia of the February 25 air strike via a tensions hotline in Syria.
"The airstrike was timed to destroy infrastructure such as the command center and logistic warehouse, instead of causing casualties. This is a face-to-face ballistic shot aimed at Iran and its regional proxies.
Civil navigation systems recorded the arrival of an E-11A BACN battlefield communications relay aircraft in the airspace of eastern Syria prior to the time of the air strike.
"The published information on airstrike planning and execution is remarkable. The Biden administration wants to retaliate against the attackers of the Erbil base and broadcast messages to Iran, but it is in a way.
Trump often does not notify allies and partners when ordering airstrikes on targets in Syria.
The response of Iran and militia groups in the Middle East to the US air strike cannot be predicted.