China said Australia should feel ashamed and apologized to the Afghan people after Canberra asked Beijing to apologize for the "fake" photo.
"Shouldn't the Australian government send troops to Afghanistan? Shouldn't the Australian government be ashamed of the atrocities of the soldiers in Afghanistan," Chinese Foreign Ministry spokesman Hoa Xuan Oanh said at the meeting.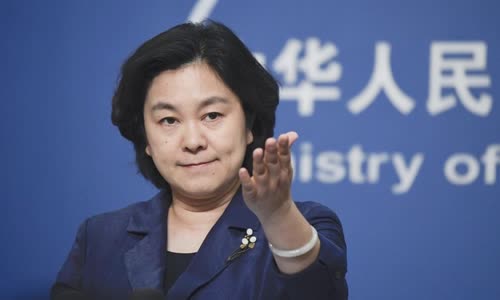 Morrison's request came from another Chinese Foreign Ministry spokesman Trieu Lap Kien tweeted a photo of a smiling Australian soldier holding a blood-stained knife against the throat of an Afghan baby holding a sheep.
The Prime Minister of Australia called this photo "fake", "really deplorable" and "insulting". "The Chinese government should be ashamed of this post.
At the press conference, Ms. Hoa said Australia should "make an official apology to the people of Afghanistan", adding that "the fact that Australian soldiers brutally slaughtered innocent civilians in Afghanistan".
The Australian military chief last week said 13 of the country's special forces soldiers faced layoffs and were investigated for war crimes related to independent reporting of illegal murders.
China and Russia condemn Canberra and call the Australian government hypocritical.
The incident comes as relations between Australia and China have deteriorated significantly in recent months.
These moves seem to have begun with Canberra confronting Beijing's growing presence in the region and calling for an independent investigation of the origins of the Covid-19 pandemic.