The US President returned to the Oval Office for the first time since he was discharged from hospital, after being prevented from doing so a day earlier by aides.
President Trump spends most of his time October 7 (Hanoi morning) in the Oval Office, White House chief of staff Mark Meadows said on October 7 in an interview with Fox News, adding that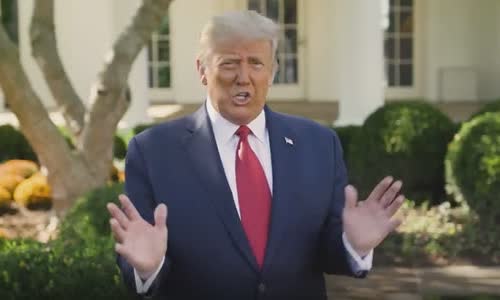 This is the first time Trump has appeared at his official workplace since he returned to the White House from Walter Reed National Military Medical Center, Maryland on October 5.
Trump was previously scheduled to work in a temporary office in the basement of the White House, next to the medical room, so that he could promptly handle it in case it was needed, according to experts.
To avoid infection, the White House has set up a "quarantine counter" with medical hoods, masks, and drop-proof glasses needed for guests just outside the door of the Oval Office, near where the President aides sit.
In a statement published October 7 afternoon, Trump's doctors said he had no symptoms for 24 hours.