Charlie Hebdo magazine angered Turkey when it published a cartoon of President Erdogan, as tensions between France and Islamic countries increased.
The picture on the front page of satirical magazine Charlie Hebdo, which appeared online on the evening of October 27 and published this morning, shows Turkish President Recep Tayyip Erdogan wearing a T-shirt, shorts, drinking a can of beer and pulling down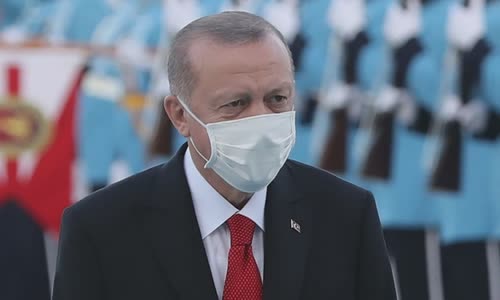 "Oh, prophet!", The figure in the picture said, while the title read "Erdogan: keep it quiet, he's very funny."
The move made Turkey very angry, accusing the French magazine of "cultural racism".
"We condemn this publication's most disgusting attempt to spread cultural racism and hatred," Erdogan's top press assistant, Fahrettin Altun, wrote on Twitter.
Charlie Hebdo's publication of a cartoon attack on the Turkish President comes as a war of words escalates between Erdogan, Macron and other European leaders after French history teacher Samuel Paty is suspected by a young man.
Macron claims France will adhere to secular traditions and laws guarantee freedom of expression, allowing publications such as Charlie Hebdo to publish caricatures of the Prophet Mohammed, a taboo in Islam.
In 2015, Islamist extremists attacked the Charlie Hebdo newsroom, killing 12 people, including several famous cartoonists.
Macron's defending Charlie Hebdo and his comments that Islam around the world is "in crisis", prompting Erdogan to urge the Turks to boycott French products.
In many Muslim-majority countries, such as Bangladesh, Iraq, and Palestine, tens of thousands of people protested against France, burned Macron's photos and called for a boycott of French goods.