Indonesian officials announced the location of two black boxes on a Boeing 737-500 plunging into the sea off the capital Jakarta.
"We have located both black boxes. The divers will look for them immediately and hopefully we will get them back soon," said Soerjanto Tjahjanto, head of the agency in charge of safety.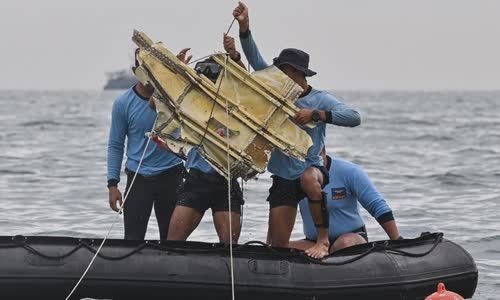 Two black boxes on a Sriwijaya Air Boeing 737-500 aircraft bearing number SJ 182 of the airline, are located when the Indonesian navy uses special hydrophonic devices to detect the "ping" they emit
The black box of an aircraft that crashes into the sea will continuously send a "ping" signal so that the search force can quickly locate it on the seabed.
Each passenger plane is equipped with two black boxes, one recording flight data, the other recording in the cockpit.
The Boeing 737-500, carrying 50 passengers and 12 crew members, all Indonesian nationals, crashed into the sea about four minutes after leaving Soekarno-Hatta Airport in Jakarta, Indonesia.
The pilot on the plane did not signal for help before the plane plunged into the sea in bad weather conditions.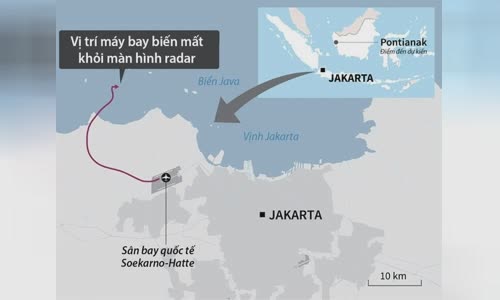 The Indonesian authorities dispatched at least 10 warships, lifeboats and aircraft to scour the waters between the islands of Laki and Lancang, off Jakarta, where a depth of about 20 to 23 meters.
The flight route of the Sriwijaya Air Boeing 737-500 fell on January 9.
Boeing 737-500 aircraft are being phased out by airlines to switch to more fuel-efficient models.
Sriwijaya Air is a low-cost airline established in 2003 based in Jakarta, mainly operating domestic flights and Southeast Asia, and owns about 19 Boeing aircraft.