The T-14 Armata's artificial intelligence could detect typical targets on the battlefield, but the decision to fire was still made by the chief of the vehicle.
"The fire control system of the T-14 Armata has a list of typical target markers on the battlefield including tanks, mineswarming armored vehicles, helicopters ... Artificial intelligence elements enable the system.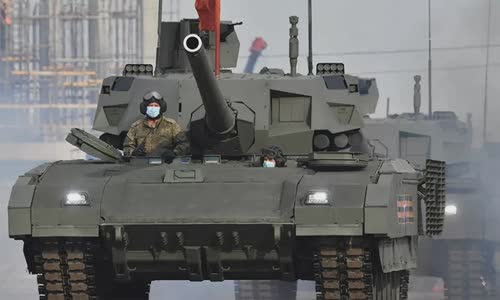 The computer system on the T-14 main tank can differentiate between the target and the complex surrounding environment without the need of a crew member involved, the source said.
The source said that no country has a similar target identification system on Russia's T-14 tank.
"During field tests, many Russian armored vehicles played the target that Armata was looking for. The test results confirmed the system's effectiveness with its published operational characteristics," the source said.
The press department of Uralvagonzavod, the Russian tank maker Rostec, said tests of the T-14's automatic target detection had been successful, but did not provide further details.
The Ural Transportation Engineering Department, under Uralvagonzavod, has been developing the Armata multi-purpose combat platform since 2010, including the T-14 main tank and the T-15 infantry fighting vehicle.
Russia is conducting state tests of the T-14.