The Vietnamese permanent delegation to the UN has sent a letter of candidacy from Ambassador Nguyen Hong Thao to the International Law Commission (ILC) for the 2023-2027 term.
The note has been sent to the United Nations and other countries, officially launching Vietnam's campaign for re-election to important UN legal bodies, according to a statement today by the Ministry of Foreign Affairs.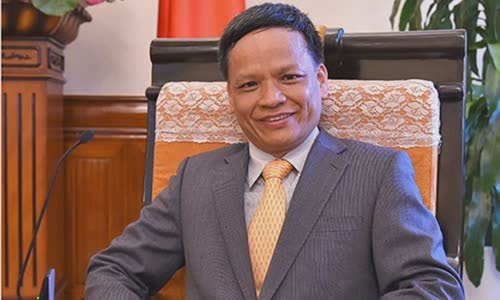 ILC elections are scheduled to take place in November 2021 in New York, USA.
Ambassador Nguyen Hong Thao is a veteran diplomat with 40 years of experience and an expert in the field of international law.
Ambassador Thao also serves as a legal advisor to important law projects such as Law of the Sea, Law on Environment, and is a founding member of the Vietnam International Law Association (VSIL), and the Asian International Law Association (AsianSIL).
In 2016, the ambassador became the first Vietnamese to be elected an ILC member.
In addition to valuable professional contributions, Ambassador Nguyen Hong Thao has promoted the role of connecting and building relationships among ILC members.
The International Law Commission (ILC) was established under Resolution No. 174 (II) of November 21, 1947 of the General Assembly of the United Nations, with the task of accelerating the legalization process and the development of legal progress.
34 members of the ILC, active for 5-year terms, are elected by the General Assembly from a list of candidates nominated by countries.
By 2021, Asia-Pacific will have 8 positions.