Swiss police use water cannons and rubber bullets to disperse the crowd of hundreds of young people who illegally host street parties.
Swiss police said several hundred people, mostly young people, gathered in the northeastern neighborhood of the capital Bern on the evening of September 12 to party around the cars.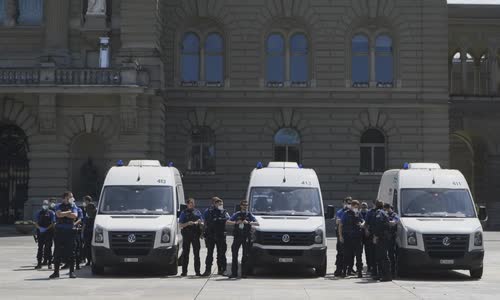 A large banner with French words saying "Street Party" was displayed in this area, according to a photo taken by aurka.com, the website of a Swiss photographer.
Police said they had to intervene when the group began marching towards the city center and threw bottles and stones at police officers.
A police statement said the group of party attendees "set up barricades and set off fireworks".
After several unsuccessful warning signals, police Bern had to use tornadoes, rubber bullets and tear gas cans to prevent crowds from entering the city center, protecting officers and preventing
Swiss police said it also conducted dozens of checks to determine the identity of the party participants.