An unnamed US official said Israel was behind the assassination of Mohsen Fakhrizadeh but declined to say whether the Trump administration had known in advance of the attack.
Iran nuclear scientist Mohsen Fakhrizadeh, who was killed on November 27, has been a target of Israel for a long time, CNN quoted US officials on December 2.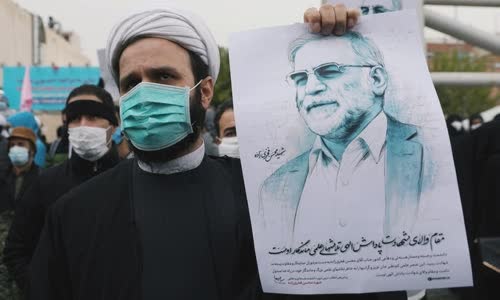 The official said that in the past, Israel had shared information with the United States about its covert goals and activities prior to implementation.
Iran has accused Israel of being behind the attack but gave no evidence.
Fakhrizadeh died in an ambush on November 27, when a pickup truck with explosives was detonated in front of Fakhrizadeh's vehicle in Absard city, east of Tehran.
Fakhrizadeh has long been suspected by US intelligence, Israel, some Western countries and the International Atomic Energy Agency (IAEA) to lead Iran's "secret atomic bomb development program".
The US imposed sanctions on Fakhrizadeh in 2008 for "activities and transactions that contribute to the development of Iran's nuclear program".
The assassination took place less than two months before US President-elect Joe Biden took office and is believed to complicate any attempt by Biden to "cool down" relations with Iran four years later.