Seal Conley, President Trump's doctor, is facing the difficult test of finding a way to contain the world's most powerful Covid-19 patient.
Whether Conley and the White House Medical Unit will be successful with this mission remains an open question.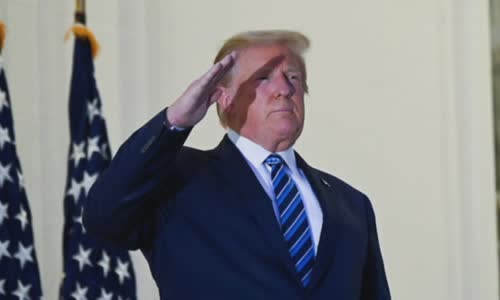 Conley must now help determine when President Donald Trump can leave the White House quarantine area to resume the campaign, as the Republican candidate is eager to return to "battle"
Ending quarantine and leaving the White House too early could potentially jeopardize the health of the President and those around him, but the longer the treatment lasts, the more Conley will face the pressure from
Conley reassured the public that the White House Medical Unit was fully equipped to provide the President with all the care he needed to help him recover quickly.
As the number of nCoV-contaminated White House employees is increasing each day, the pressure that Conley's unit is subjected to is increasing with its mission to keep the rest of the West Wing safe.
His biggest challenge, however, remains to restrain President Trump, who tends to prefer ordering doctors, rather than obeying medical orders and following medical guidelines.
The above post was removed by Facebook for spreading untrue information and Twitter labeled a warning for violating the propagation regulations "misleading and potentially harmful information regarding Covid-19"
Before that, during his treatment at the Walter Reed Military Medical Center, Trump on October 4, suddenly sat on the couch leaving the hospital room to greet supporters gathered outside the hospital.
On October 5, Trump announced his discharge from the hospital before Dr. Conley had a press conference to announce his health situation.
Trump seems to be looking forward to returning to the hustle and bustle of life before the virus infection.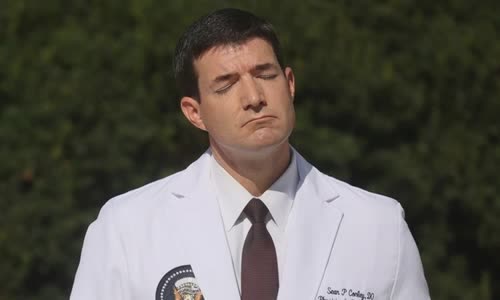 Conley is facing charges of him hiding unfavorable information about President Trump's health.
White House spokesman Judd Deere described Conley as a doctor "qualified, talented, and experienced, perfectly suited to serving President Trump".
However, Conley admitted that he did not disclose information about Trump having to breathe oxygen on the morning of October 2, when his oxygen levels dropped.
Conley's office is also controversial over exposure tracing efforts involving the White House translation.
The White House Health Unit added an epidemiologist from the US Centers for Disease Control and Prevention (CDC) since March to assist with traceability.
Conley, an emergency doctor and US Navy officer, joined the White House Medical Unit in late 2016 after serving in the trauma unit in Afghanistan.
He graduated from the Philadelphia College of Osteoarthritis Medicine in 2006 and completed an internship at the Naval Medical Center in Portsmouth, Virginia, in 2013.
According to a source who understands the matter, Conley's position in the military makes it harder for him to resist requests from the President.
"If Dr. Conley, the backbone of the White House medical team, strongly opposes President Trump's departure from the hospital, I don't think the President will be against him," said Bill Lang, the presidential doctor below