The American M3 tank first encountered a German Panzer in the battle of the Chouigui Pass in 1942 and was lucky to win by detecting the opponent's weakness.
On November 26, 1942, an important encounter took place in the remote countryside in Tunisia when US troops first landed in North Africa to participate in the Mediterranean battlefield, while Nazi Germany also maneuvered.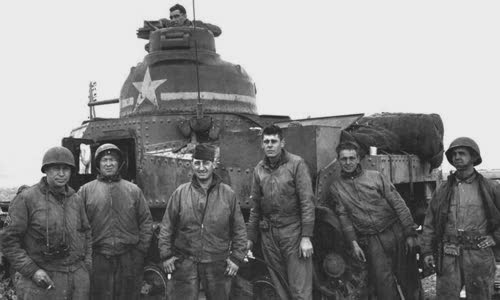 German tactics in Europe were mainly based on a formation of fast maneuverable tanks with strong firepower.
Lieutenant Colonel John Waters then commanded a battalion of the US 1st Armored Division, but was assigned to the Blade Force, which was mainly British forces with British commanders.
Opposing Waters was a mixed force consisting of German and Italian reconnaissance units arranged along the route to Chouigui Pass to locate the Allies.
The German line-up was mainly Panzer III and Panzer IV tanks, designed in the late 1930s to play a pivotal role in the German armored force.
The Axis Powers organized two close defense positions on the Tunisian coast, around the ports of Brizerte and Tunis.
Blade Force was tasked with fighting the Axis faction near the center line, with two attacking shots south towards Medjez el Bab.
The US battalion led by Waters was in the third bow.
The operation over Chouigui Pass was initially successful.
After reaching the top of a hill, the US tank force under the command of Major Rudolph Barlow discovered an unexpected target, which is a German airport with planes taking off without being strictly protected.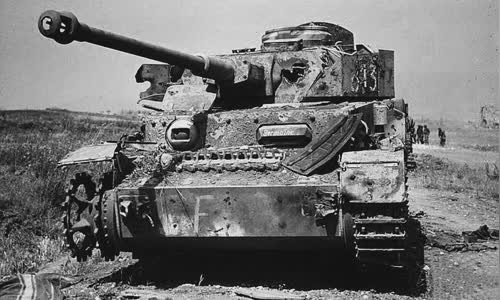 They immediately attacked, destroyed guards, destroyed aircraft and structures at the airport.
Both sides retreated after the battle.
On November 26, 1942, the Americans under Waters's command returned to Chouigui Pass at the same time General Nehring deployed a reconnaissance force drawn from the 190th Panzer tank battalion, consisting of three Panzer III vehicles and six Panzer IV vehicles.
The first American force that the Germans saw was Company A under the command of Major Carl Siglin.
Company B's M3 tanks then opened fire.
One of the first shots hit a Panzer under the crawler gear.
The shot helped the Americans understand that their artillery was not strong but was capable of firing accurately within a range of 2.5 km and the discovery was common to the company.
The Germans withdrew after destroying 6 US light tanks and losing 7 Panzer.