The air transport industry is preparing to face the great challenge of shipping Covid-19 vaccines to billions of people around the world.
As global pharmaceutical companies are racing to complete the Covid-19 vaccine trial, the logistics to bring them to every corner of the world begins to pay attention and this is a unique mission.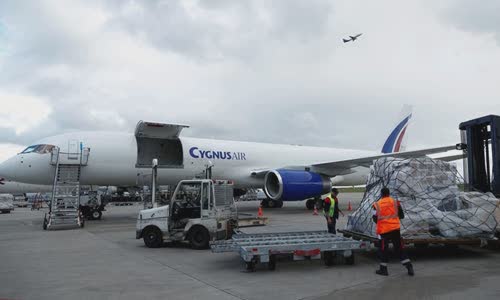 According to the International Air Transport Association (IATA), delivering vaccines to 7.8 billion people globally will require up to 8,000 Boeing 747 transport aircraft.
"Transporting the Covid-19 vaccine safely is a century's mission to the global air transport industry," said IATA general manager and chief executive officer (CEO) Alexandre de Juniac.
IATA notes that the air transport industry has long played an important role in vaccine delivery because it meets the requirements in terms of time and is able to meet vaccine storage standards such as heat.
Dozens of research groups around the world are trying to develop the Covid-19 vaccine as quickly as possible, using a combination of both old and new technologies.
Currently, 29 Covid-19 vaccines have been tested in humans, running simultaneously around the world.
One of the major concerns raised by IATA is the ability to provide temperature control facilities and equipment, in addition to its highly trained staff.
In addition, existing border restrictions should be eased to facilitate vaccine distribution.
Another concern is security, as vaccines are a high-value commodity.
The aviation industry has been playing an important role throughout the Covid-19 pandemic, transporting essential medical supplies to the frontline anti-epidemic team.
"Air freight solutions have never been as important as it is today for the global health service," says Tatyana Arslanova, chief executive officer of Air Bridge Cargo, an air transport company.
According to her, the temperature-controlled cargo holds on the Boeing 747-8Fs are among the aircraft's greatest assets.
"Its three compartments have different temperature settings, from 4 degrees C to 29 degrees C, providing additional opportunities for us to transport perishable goods such as temperature sensitive pharmaceuticals or
However, IATA warns the global air transport industry's cargo capacity has in fact been severely affected by the Covid-19 pandemic, with airlines shrinking their networks and bringing aircraft in.
IATA acknowledges that transport by road will also play an important role in vaccine distribution, especially in developed countries with domestic vaccine production capacity, "but vaccines cannot be fully distributed.