The Shanghai Court sentenced the billionaire Tieu Kien Hoa to 13 years in prison for the allegations of causing damage to national financial security.
In addition to prison, billionaire Tieu Kien Hoa was also sentenced to 960,000 USD by the First Intermediate Court of 960,000, while his Tomorrow Group was fined a record amount of 55.03 billion yuan (8, 8,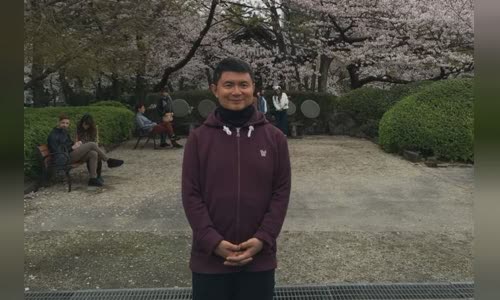 Mr. Tieu and Tomorrow Group were accused of illegally withdrawing deposits, improperly used the committed accounts, seriously violating financial management order and damaging national financial security.
The court said that Mr. Tieu and the Group bribed with stocks, real estate, cash and other assets for government officials with a total value of nearly US $ 100 million, in order to evade financial supervision activities and
Shanghai First Intermediate Court said that the sentence with pepper was slightly reduced because the defendant admitted the charges and cooperated with officials in overcoming damage.
Billionaire Tieu Kien Hoa in Japan in 2015. Photo: WSJ.
Tieu Kien Hoa, 50 years old, was born in a poor farming village in Shandong province, eastern China.
After graduating and entering the financial field, Tieu has received investment from Beijing University for a business project.
Tieu's assets increased rapidly, partly thanks to his successful cultivation of relationships with government officials.
After taking power in 2012, Chinese President Xi Jinping announced the launch of a large -scale anti -corruption campaign to kill flies.
Tieu seemed to be classified as Tigers in Xi's anti -corruption campaign.
In January 2017, he was removed from the Four Seasons hotel room and returned to mainland China to investigate.
The People's Bank of China then identified Tomorrow Group as one of the financial joint stock companies that need to be carefully considered for the ownership structure, related transactions and funding.
In mid -2020, Chinese regulators control 9 financial companies related to pepper, including Hoa Ha Life Insurance Company, Thien An Life Insurance Company, Tai Tai Insurance Company
Once called a child prodigy when he passed the University of Beijing at the age of 14, Tieu Kien Hoa built a billion -dollar business empire, before being arrested.