Secretary of the Party Committee Li Zuobi in Gansu Province, where the tournament took the superior took 21 athletes died, jumped suicide at his house.
Wall Street Journal on June 10 reported Secretary of the Party Committee of Jingtai Li Zuobi, Gansu Province, was found death after jumping from the apartment building he was in the morning of June 9.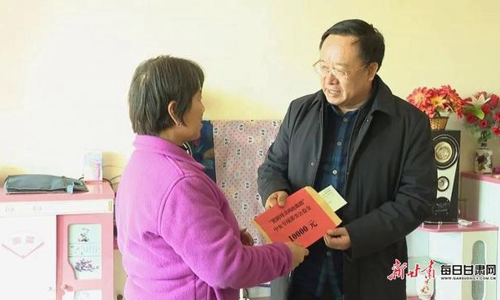 China State Magazine Western China Development on June 10 also creates sources from local officials, confirming the death of Li secretary is by suicide.
Mr. Li is one of the people who organized a superior tour in Gansu Province on May 22.
The Party Committee Secretary Jingtai Li Zuobi (right) visited local people in January 2020.
Gansu government indicates that the superior prize has caused great losses of life and a painful lesson.
The Chinese Central Discipline Inspection Committee is also investigating situations around Gansu tragedy.
After the champcut tragedy, the General Department of Sports China on June 2 announced suspension indefinitely all sports events with high risks, unclear management responsibilities, safety protection rules for