The EU reached an agreement to punish three officials and an Iranian organization accused of providing UAV for Russia to use on the Ukrainian battlefield.
After three days of exchange, the European Union Ambassadors (EU) agreed to sanction individuals and organizations that supply Iranian unmanned aircraft used in Ukraine, Czech Republic, the country is currently the owner.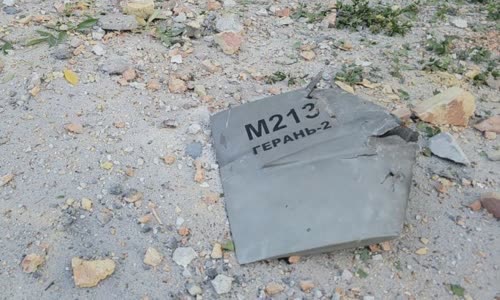 According to this decision, the EU froze the property of three officials and an Iranian entity transferred the drone to Russia and also prepared to extend the sanctions on the other four Iranian entities that were in.
New sanctions will take effect from today.
The European Council President Charles Michel welcomed the move.
Czech Prime Minister Petr Fiala said sanctions on individuals, production organizations and drones.
Iran and Russia have not yet commented on the EU's move.
The Russian suicide UAV debris was found in Odessa, southern Ukraine, September 25.
The agreement reached a day after the EU said that collecting sufficient evidence showed that Iran was providing UAV to Russia.
Russia has started using UAV to commit suicide in Ukraine targets since September, targeting Ukraine's energy infrastructure and military command.
The debris obtained from the scene showed the words Geran-2 in Russian on the tail of the UAVs participating in the ambush.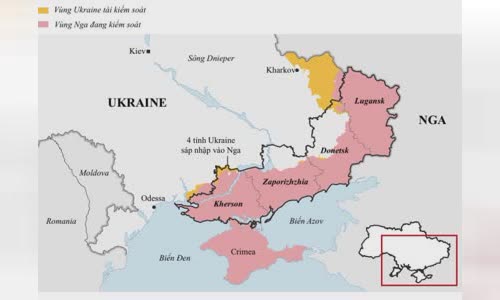 Ukrainian President Volodymyr Zelensky said that Russia had bought 2,400 UAVs of Iran, while his adviser said Moscow had ordered 3,000 units and was able to attack non -stop for three months.
Russia denied using Iran UAV on the battlefield of Ukraine.
Iran has repeatedly declared no weapons to any party in the conflict in Ukraine, emphasizing Tehran's stance is to oppose armed for both Moscow and Kiev on the battlefield of Ukraine, towards the goal of preventing conflicts.
UVA suicide is small in size, light weight and is difficult to be detected by radar systems, sensors.
NATO Secretary General Jens Stoltenberg on October 18 announced that the Union would provide UAV anti -UV weapons to Ukraine in the coming days to deal with Russia's ambush.
War Ukraine's war.
Proposing military laws in 4 Ukrainian provinces, Putin wanted to formate control measures in these areas, and mobilized Russian industrial resources for the war.
Regarding the army to Belarus to set up a combined force, Russia made Ukraine worried about the risk of ribs from the North, forcing Kiev to divide the troops to respond.
Russia raided the missile in the hope of being able to stop Ukraine's progress on the battlefield, but in reality could disappoint Moscow, according to experts.