The German Prime Minister criticized Russia to use Turkey tactics and destroy infrastructure in Ukraine, saying that this made the West determined to respond to Moscow.
We will not ignore Russia's recent escalation ... The Turkish tactic will not help Russia win, but just strengthen Ukraine's solidarity and determination with partners and prime ministers.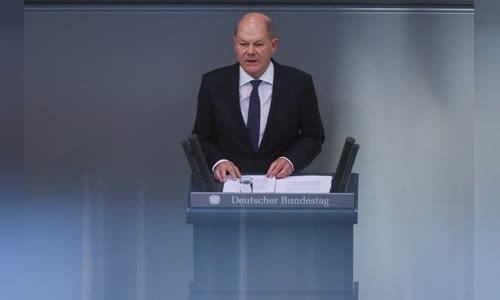 Tactics of the Earth Tactics are the terms that only destroy houses, roads, bridges, solid works, warehouses, facilities ... to prevent the opponent from using these works.
Scholz also accused Russian President Vladimir Putin using energy and famine as weapons, but could not break the Western solidarity.
German Prime Minister Olaf Scholz spoke to the House of Representatives in Berlin on October 20.
Russia has not commented on Mr. Scholz's statement.
The German Prime Minister made a comment in the context of the recent Russian forces that continued to use the exact weapon to ambush military targets and energy infrastructure in Ukraine, but did not specify the type of weapon used.
Ukrainian President Volodymyr Zelensky said that Russia has destroyed about 30% of the power stations in the country in a week.
Mr. Scholz also claimed that Germany had escaped from Russia's gas and was trying to lower energy prices, including searching for supply contracts from other countries.
Germany, like other member states in the European Union (EU), are facing a challenging winter, in the context of gas prices and electricity prices soared, with a significant reduction from Russia.
15 countries, including France and Poland, want to impose a bare gas in a certain form, but Germany and the Netherlands are strongly opposed.
Basf chemical factory on the banks of the Rhine, symbol of German industrial strength, is showing how serious energy crisis can be.
German President Steinmeier canceled the Ukrainian capital visiting plan due to security concerns.
Leaders of EU countries will discuss how to deal with energy price increases due to Ukraine conflict, after months of controversy and disagreement.