USAFlorida declared a state of emergency, evacuating Manatee seeds when about 1.8 billion liters of water in the Piney Point wastewater reservoir threatened to wipe out the area.
The emergency was announced on April 3 by Florida Governor Ron DeSantis, applying to all Manatee counties due to "risk of rupture of the sump south of the Piney Point plant".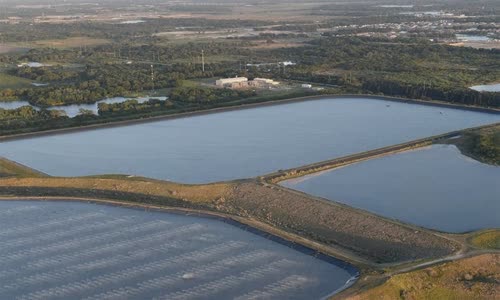 The Manatee County Public Security Department in Florida has previously announced an emergency and evacuation orders in the Piny Point reservoir, due to a risk of leaking in the Tampa area and
"About 1.8 billion liters of water are at risk of spilling out from the reservoir and sweeping through the surrounding area within seconds to minutes. In the two reservoirs there are wastes harmful to both terrestrial and marine life."
Reservoir at Piney Point Plant in Manatee County, Florida, USA, February 4.
Residents living within a 1.6-kilometer radius to the north and nearly 1 kilometer south of the reservoir received text alerts, asking them to leave their homes immediately because of the "visible" risk of dam failure.
The leak on the wall of the 33-hectare, 8-meter-deep reservoir was discovered about a week earlier, residents of the area evacuated since April 1, local officials said.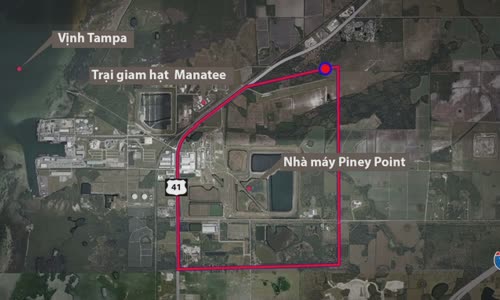 Jacob Sauer, director of the Manatee County Public Safety Department, said the team of experts and engineers worked all night to fix the Piney Point reservoir leak but with no success.
Field engineers said the wall at the leak had shifted to one side and that "the situation is getting serious." The whole command of the troubleshooting operation and the people living around it were ordered to evacuate.
Piney Point Factory and surrounding area.
The Piney Point factory is located about 64 kilometers south of Tampa city in Florida.