Allen Weisselberg, 73, a former long -time financial director of Trump, pleaded guilty to the implementation of a 15 -year tax evasion plan.
In the trial on August 18 at the New York State Court in Manhattan, Weisselberg received 15 serious crimes and admitted that he did not pay taxes for an income of 1.7 million USD, including luxury privileges supplied by Trump Group.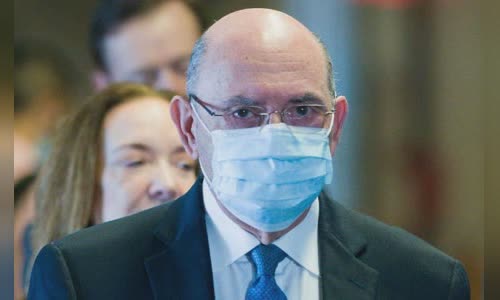 Weisselberg admitted that they had concealed those benefits and deliberately did not fully declare their income in personal tax returns.
As part of the pleasing agreement, he will pay nearly 2 million USD of taxes, interest rates, fines, abandon all the rights to appeal and agree to testify against the real estate company of former President Donald Trump at
Former Financial Director of Trumpen Weisselberg Group.
Juan Merchan judge said Weisselberg will be convicted after the trial for the Trump corporation.
Weisselberg is said to be loyal to the Trump family, have worked for Trump Group since 1973.
The Trump Group confirmed that the prosecutor is using Weisselberg as a good child in an effort to harm the former president.
Trump Group is a family company that has not been listed, owns a luxurious golf, hotel and real estate club.
New York state officials have launched a criminal investigation on accusing the Trump Group to deceive the lender and the tax authority for the real estate value they own.
In addition, the New York Attorney General Letitia James also promotes a civil investigation of Trump Group's activities in asset valuation and tax reports.
Mr. Trump on August 11 presented at the New York General Office at the Court's orders.
Trump is being investigated on the Capitol riot, Trump Organization's activity, accusing pressing the election officials and collecting confidential documents.
When Mr. Trump was silent in the confrontation, the New York attorney general was capable of suing him and this could be a factor that was detrimental to the former president.