The German Beer Business Federation is afraid that output decreases because of the increase in energy costs and the risk of Russian gas cutting.
The German beer industry is struggling in the pandemic, now still operating in a crisis situation, President of German Beer Federation Holger Eichele said today.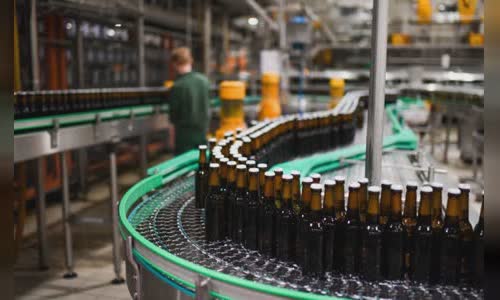 Bottled brewery in Grevenstein, Western Germany, on May 9.
The amount of beer sold in Germany in the first 6 months of this year was 157.2 million liters, up 3.8% over the same period last year, according to data published by the Federal Statistical Office of Destatis today.
The German Beer Federation warned that sales in the second half of this year was not very positive due to the risk of energy crisis.
Without gas, shelves will have no beer, Mr. Eichele said, and admitted to being able to guess the size of the energy crisis and its impact.
Manufacturers have tried to reduce energy consumption but still cannot replace gas, because this is the most important fuel supply for the beer industry.
Russia claimed to reduce the amount of gas to Germany from July 27 because the Nord Stream 1 pipeline had a technical problem, causing the amount of gas to reach more than 20% of the pipe flow.
Germany last month started the second phase of the three -stage emergency response plan, when the supply of gas from Russia fell sharply.
European countries race to find solutions to ensure the supply of energy, when faced with the risk of lack of gas in the cold winter.
Germany will restart the coal thermal power plants when Russia tightens the supply of gas, although it can work heavily on climate change response efforts.