The Russian Deputy Prime Minister planned to rebuild Mariupol port in southern Ukraine, which was violently shelling in fighting from February to May.
The first residential buildings will be started construction in September. We will also have the first hospitals and will build a center of the Ministry of Emergency, Deputy Prime Minister Marat Khusnullin.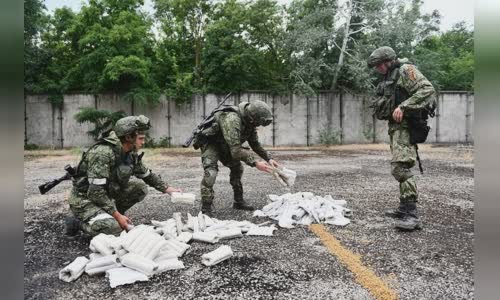 Russia also plans to rebuild Mariupol's historic center, renovating all buildings that have not been completely destroyed by artillery battles.
The move takes place as part of Russia's broader efforts to gain support in Ukrainian territories controlled by Moscow.
The Russian army was on duty in Mariupol City on June 30.
The city on the coast of Azov has a population of about 400,000 people before the outbreak, forcing many people to evacuate.
Azovstal steel factory, a Soviet -era facility used more than 12,000 workers, will not be rebuilt with previous capacity, Mr. Khusnullin said.
Mariupol was heavily destroyed after months of war.
When the conflict with Russia could not find an end, Ukrainians chose to accept reality and rediscover normal life to adapt.
The soldiers in the Eastern Ukrainian fronts said the sophisticated weapons of the West helped them repel the Russian troops.