Russian legislators propose a bill of prohibiting citizens of unfriendly countries from receiving Russian children adopted.
The Russian House of Representatives today announced the proposal to expand the ban on adoption for citizens of countries that acted not friendly with Russia.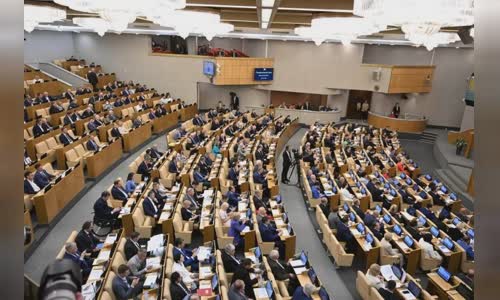 If approved, the bill will expand the law that prohibits American families from receiving Russian children as adopted children enacted in 2012. This is a measure to retaliate against Washington because through the law of sanctioning Russian officials involved in death.
Russian MPs participated in the House of Representatives in Moscow on July 6.
Since the law was enacted, the number of Russian children received by foreign families has decreased significantly.
After the West imposed unprecedented sanctions on Moscow for launching military campaigns in Ukraine in late February, Russia expanded the list of countries that were considered unfriendly.
The Russian Deputy Prime Minister planned to rebuild Mariupol port in southern Ukraine, which has been violently shelling in fighting from February to May.
The Kremlin welcomed the Razoni ship carrying 26,000 tons of corn leaving Odessa port, considering it an opportunity to check the effectiveness of cereal agreement with Ukraine.