The Cambodian Prime Minister requested to raid the illegal casinos in Cambodia, warning to dismiss officials who neglect their responsibilities.
I want to publish a very strong order, take a timely and drastic action.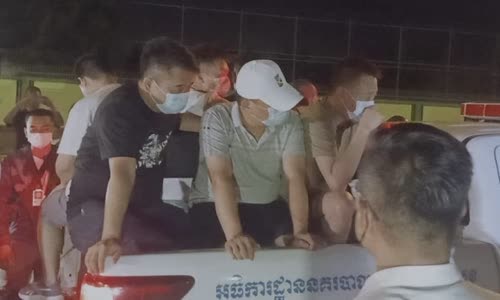 Mr. Hun Sen warned that he would not hesitate to fired provincial, cities and local officials, as well as the police officers who neglected.
Those who were arrested during the suppression in the capital Phnom Penh of Cambodia on September 17.
The Cambodian Prime Minister also ordered to close all cafes, restaurants and places that allow customers to gamble, and call for businesses to stop illegal gambling activities if they want to continue operating.
A series of illegal search and raids were conducted right after Mr. Hun Sen's message.
The government of Phnom Penh today announced that it had arrested at least 52 people in nearly 24 hours.
Cambodia from the late 1990s started developing the casino industry, building many casinos in border towns and resorts such as Sihanoukville to attract foreign tourists, while banning citizens from participating
Sihanoukville becomes an attractive place for Chinese tourists who want to gamble, because this activity is illegal in China, except for Macau special zone.
These facilities have changed the appearance of Sihanoukville, but it is followed by online gambling activities, along with the penetration of criminal gangs that run human trafficking lines, forced labor to conduct activities.
Some facilities, casinos in Sihanoukville, Cambodian Casino capital, involving Chinese tycoons wanted by Beijing.
Violence, bad working conditions, forced labor are a series of painful problems that casino opened by foreign owners in Cambodia.