Myanmar military aircraft plunged into the area between the electric plants and steel plants in the Mandalay region, causing at least 12 people to die, 4 injured.
The accident happened this morning in the city of Pyin Oo Lwin in the Mandalay region, Central Myanmar.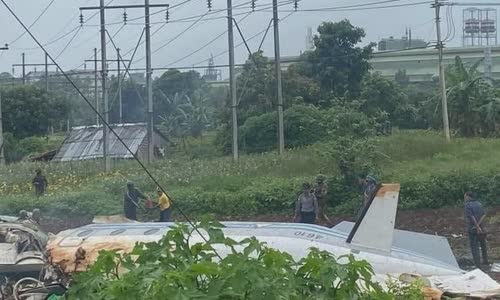 The aircraft body in the field of accidents on June 10.
Local media said there were 16 people on the airplane but had not announced the type of aircraft, adding that 8 people were injured.
Myanmar Defense Department has not commented on information.