The 51 -year -old Russian man was arrested on October 14 while controlling the UAV at Tromso City Airport, Northern Norway.
The man was captured along with a large number of photographic devices, including unmanned aircraft (UAV) and many memory cards.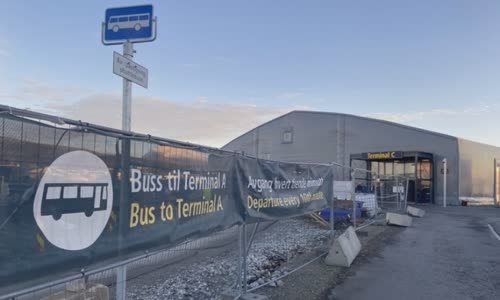 A area inside Tromso airport, northern Norway.
Police said the man has not been announced, facing the allegations of UAV control in Norway.
According to the police, the man who was forced did not live in Norway.
The incident took place in the context of security concerns in Norway in the past week.
Last week, a series of reports appeared on seeing UAV at Norwegian sensitive places as a gas plant near the city of Stavanger in the southwest of the country.
Last month, the Norwegian oil safety agency urged companies to be more vigilant with the flying UAVs near the offshore oil drilling rigs, warning them to cause an accident or attacks or attacks.
Norway is gradually becoming a center in European energy security network after the Russian -Ukrainian conflict broke out, causing the area to reduce oil and gas imports from Moscow.
Norway emerged as a hero to help Europe relieve the thirst for burning, but also suffered criticism for taking advantage of the crisis to profit.
The Norwegian Oil and Gas will not force energy companies to sell gas to Europe with discount prices, because this is against the market rules.