The Russian Defense Ministry today said its forces blocked some attacks from the Ukrainian army in Donetsk, Kherson and Mykolaiv.
According to the announcement from the Russian Ministry of Defense, the country's military has maintained the positions in fierce fights in Kherson, southern Ukraine, as well as attacking the positions of Ukraine in the Eastern Donetsk region.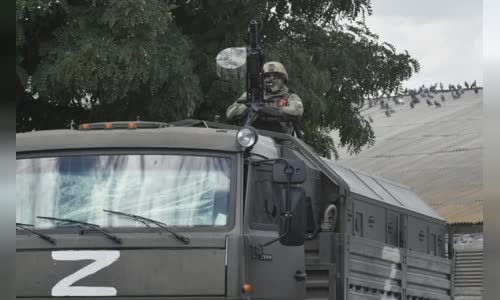 Russian soldiers in Melitopol, Zaporizhia, southeastern Ukraine, on July 14.
In the Kharkov area, Russia said it had destroyed three US artillery cars produced and a road crossing the Oskil river set by Ukrainian forces to move ammunition and necessities.
Russia also declared continuing to use high accuracy weapons to waive military and energy targets in Ukraine.
Ukraine has not commented on this information.
The Russian military areas are controlled in Ukraine.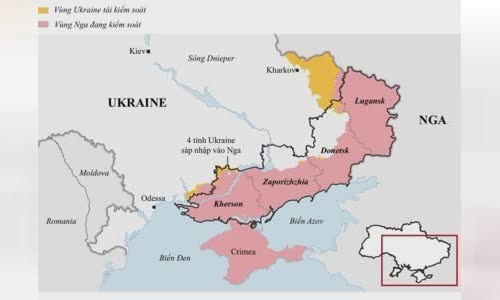 Russia - Ukraine conflicts have escalated in recent weeks after a series of tense moves, as Moscow announced the merger of four areas in Ukraine, Mr. Putin issued an order to encourage 300,000 troops and Kerch bridge on the Crimea peninsula.
President Vladimir Putin warned that the country would have a very fierce reaction and the corresponding scale of threats against Russia.
Russia continuously ambushed Ukraine with long -range missiles to retaliate against the Crimea bridge, but could cause exhausted reserves, while Kiev increased air defense power.
A series of Russian missiles poured down to Ukraine earlier this week showed Kiev's limited capacity in protecting urban areas against the opponent's long -range fire.