France may lose $ 65 billion because the deal fails with Australia, and loses many strategic advantages in America and England because of Aukus Agreement.
Australia announced to cancel the contract to buy 12 attack submarines running with Diesel-electricity from the French Naval Group Group.
Suffren submarine belongs to the French Barracuda class to run in October 2020.
The move caused a rare diplomatic stress between France with the three countries participating in Aukus.
Analyzer said that there are many reasons that the French officials show such anger before Australia's overturn.
The contract for manufacturing 12 submarines to Australia plays an important role in none with the French defense industry.
The Australian Defense Ministry in 2016 selects the Block 1A variant of the Barracuda submarine class created by the Naval Group of France.
The contract worth $ 40 billion at the time of signing, is one of the largest military agreements in the world at the time.
With Australia on this submarine deal, France estimates that it loses about $ 65 billion as compact in his hand, which can greatly affect the country's defense industry in the coming years.
Experts also said that France also suffered a strategic loss when Australia canceled the contract.
The French officials believe that the submarine agreement with Canberra is also a model for cooperation between Paris and Washington, as the Australian Branch of US Defense Group Lockheed Martin also participated in the project.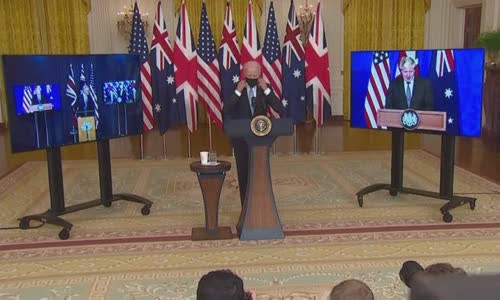 This is a stab behind her back.
Stress occurs in the United States and allies are looking for additional support in Asia and the Pacific, due to concerns that are increasing from China.
Australian, American and British leaders in the online press conference announced the deal on September 15.
Not only losing financial resources and strategies, France seemed to be angry because the Americans, England and Australia announced the nuclear submarine agreement.
The White House press Secretary Jen Psaki said that the French knew in advance about the new agreement, despite US Secretary of State Antony Blinken implied that Paris only grasped the previous information for a day or two.
In fact, the President Joe Biden government did not measure the French anger response.
Australian Prime Minister Scott Morrison dismissed the accusation of France that the country lied to cancel the contract, confirming that he raised concerns about the ship's buying agreement with Paris from a few months ago.
However, an unnamed French diplomacy said that the Australian side only asked whether the French submarine met the requirement before the threats constantly changing or not.
The answer is yes.