The Kremlin said the Russian nuclear weapons doctrine was made public, after Biden warned Moscow not to use this weapon in Ukraine.
Read the doctrine of Russia's nuclear weapons deployment, everything is written in it, the Kremlin spokesman Dmitry Peskov said on September 17 when asked about the possibility that it used nuclear weapons in conflict.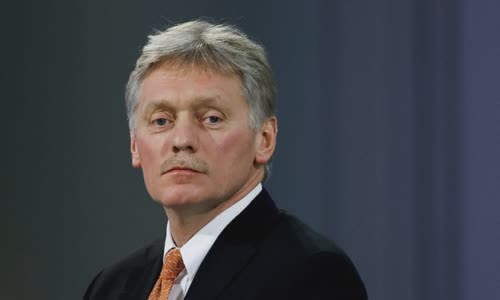 The speech was made after US President Joe Biden called on Russian counterpart Vladimir Putin to not consider the possibility of using tactical nuclear weapons in Ukraine, warning serious consequences if this happened.
Peskov spokesman at a press conference in Moscow in December 2021.
Do not!
President Putin said on September 16, saying that Russia was showing a cautious response to Ukraine's actions, including an effort to attack essential civilian infrastructure in Russia and organize terrorist attacks.
We still restrained, but in the current period, the Kremlin boss said, leading to rumors that Moscow could change the approach to war in the future.
Vice Chairman of the Russian Federation Security Council Dmitry Medvedev at the end of March raised 4 cases allowing the country to use nuclear weapons, including: Russia was attacked by nuclear missiles, Russia and allies were damaged.
The Kremlin repeatedly claimed that Russia only used nuclear weapons if it faced the survival threat, confirming the current Ukrainian war situation did not meet any conditions in the scenarios.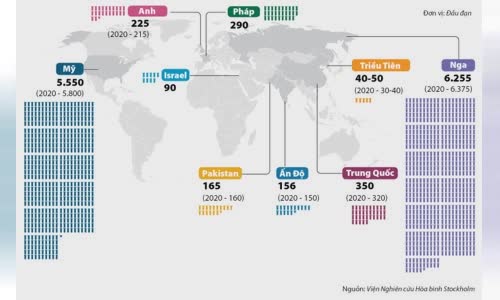 The number of nuclear weapons of countries around the world.
Tactical nuclear weapons are low -destructive nuclear weapons designed for use on the battlefield.
Russia owns the largest nuclear arsenal in the world with about 6,000 nuclear warheads and huge continental ballistic missiles (ICBM).
A few days after Russia opened a military campaign in Ukraine, President Putin on February 28 announced that he placed strategic nuclear forces in a high alarm state.
After Ukraine's counterattack in Kharkov, Russia could mobilize forces to respond, or increase missile ambushes and put diplomatic pressure.
President Biden called on Putin not to consider the possibility of using tactical nuclear weapons in Ukraine, warning about serious consequences if that happened.