President Erdogan wants Turkey to join the Shanghai and European Cooperation organization with the presence of Russia and China.
The relationship between us and the countries here will turn into a very different position with the upcoming step, Turkish President Recep Tayyip Erdogan told reporters on September 17 after attending the Summit of the Group Summit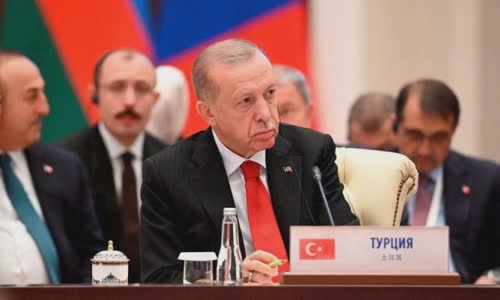 Of course, that is our goal, Mr. Erdogan said that when asked whether this means Ankara will join SCO.
President Erdogan at the SCO leadership meeting in Uzbekistan on September 16.
President Erdogan announced that he had reached an agreement to resolve disagreements about the nuclear factory being built in Akkuyu, southern Turkey, after a bilateral meeting with Russian President Vladimir Putin on the sidelines of the conference.
Russian National Energy Group Rosatom, the unit in charge of Akkuyu nuclear factory project, last month cancel the contract with Turkish contractor IC ICTAS for a series of violations.
SCO was established in 2001, as a political, economic and security organization of 9 members, Russia, China, India, Iran, Kazakhstan, Kyrgyzstan, Pakistan, Tajikistan and Uzbekistan.
Afghanistan, Belarus and Mongolia are observers, while Azerbaijan and Turkmenistan also attended as guests or dialogue partners.
The 22nd SCO summit in Uzbekistan was also the first time the leadership of member countries had gathered after Russia launched a military campaign in Ukraine.
President Putin and President Xi met a second directly within 7 months, expressing mutual support in Ukraine and Taiwan.
Xi called on SCO members to reshape international order in a more reasonable direction and invite them to participate in China's global security initiative.