Russia said the Zaporizhzhia nuclear factory may stop working if it continues to be shelling, warning the risk of radiation spread throughout Europe.
If the artillery continues, we can consider the plan to stop operating the reactor No. 5 and 6, causing the Zaporizhia nuclear power plant to close, the chemical, biological and nuclear force commander.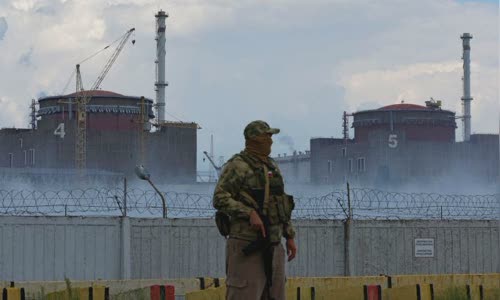 General Kirillov said that the reserve systems of Zaporizhzhia factory were damaged after many shelling, confirming all incidents here will cause much more serious consequences than the energy crisis in Europe currently.
Russian soldiers outside the Zaporizhzhia nuclear factory, southern Ukraine, in early August. Photo: Reuters.
If the diesel and mobile pump generators are broken, the fuel bars can overheat in the emergency situation and destroy the reactors of the largest nuclear power plant in Europe, spread the large amount of launch materials
The Russian Defense Ministry accused Ukrainian artillery for planning the zaporizhzhia factory from the battles in the Nikopol city across the Dnipro River.
The Ukrainian army has not commented on the information, but Kiev previously accused Moscow of having nuclear terrorism when arranging forces, heavy weapons in Zaporizhzhia factory and shelling in Nikopol city.
Russia and Ukraine recently constantly accused each other for shelling Zaporizhzhia nuclear factory.
Ukrainian Foreign Minister Dmytro Kuleba said on August 17 that the war was entering a new period, with increasing pressure when Kiev was about to conduct a counterattack campaign to regain territory in the South.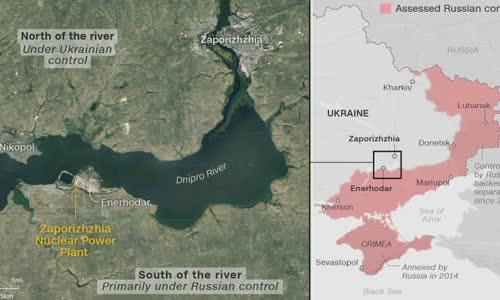 We won many matches in the early stages of the war, then the Russian side gained advantage in the second phase, controlling a number of important cities in Donetsk and Luhansk provinces, Kuleba said.
A spokesman for Ukrainian Defense General Intelligence Andriy Yusov on August 17 warned of intense events that were about to take place throughout the battle line in the near future.
Location of Enerhodar, Nikopol and Zaporizhia nuclear factory.
Russia controlled the Zaporizhzhia factory in March, but the facility was still operated by Ukrainian technicians.
UN Secretary General Guterres warned of attacks against Zaporizhzhia nuclear factory that could lead to disasters, and called on the parties to stop all military activities near the factory.
The Russian Defense Ministry said that Ukraine is preparing to carry out provocative activities with shifting artillery to Zaporizhzhia nuclear factory.
No warning was released when firepower poured down on the Zaporizhzhia factory, the largest nuclear electrical facility in Europe, causing workers to flee.