Some Moscow people think that Ukrainian civilians are not worth suffering, while others say the rocket raid is Russia's right reaction.
The Russian military on the morning of October 10 launched the largest raid attacks over the past few months aimed at energy infrastructure, communications and military headquarters in Ukraine.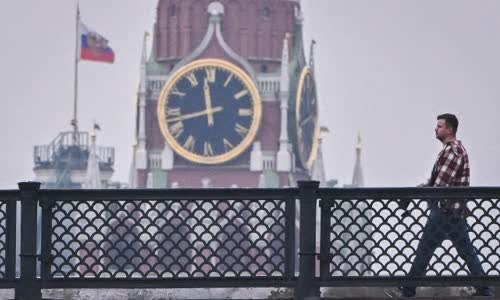 The missile ambush caused 14 deaths and 97 injured.
In Moscow, Vladimir, a 37 -year -old veteran working in the field of construction, said that the ambush was just a small warning shot and the situation would escalate even more.
It is important not to attack Ukraine, but directly into the US, the country is responsible for everything and is destroying everything, he said, repeating the statement of President Vladimir Putin.
This is a modal window.
Beginning of dialog window.
End of dialog window.
Some Russian young people expressed their sadness when the missiles hit the civilian areas in Kiev and many other Ukrainian cities.
I think this is sad, ordinary people do not deserve suffering, a girl told Sky News reporter at Ukraine Boulevard in Moscow.
It was bad that someone was killed for any reason, Sasha, 19, a psychological student, said.
A woman who is walking a dog is skeptical when she hears that President Putin declared a rocket raid into Ukraine as a blow to respond to the explosion on the Crimea Bridge.
However, most of the Moscowers asked about the reaction to the attack said they did not follow the news and did not know what happened.
A man refused to reveal his identity that he heard that some shells took place in Ukraine, but had not found out detailed information.
A man walked along the bridge across the Moscow River in front of the Spasskaya Tower of the Kremlin Palace in the center of the capital, September 29.
The ambush on 10/10 is the most intense attack on Kiev after many quiet months.
Some Russians hope the war will end soon.
I was shocked and stunned, she said.
President Zelensky announced that Ukraine was not threatened by Russian missile raids and pledged to make the battlefield more painful to the Russian troops.
The capital Ukraine has suffered the most intense raid for the past half year, causing many vehicles to be destroyed, at least 5 deaths.