Prime Minister Scholz visited Canada in the hope that this country would help Germany resolve the thirst for burning, but what was achieved was not as expected.
Germany hopes that the natural liquefied (LNG) will help Berlin gradually decrease depending on Russian gas, Prime Minister Olaf Scholz on August 23 speaking at the German -Canadian Economic Forum in Toronto.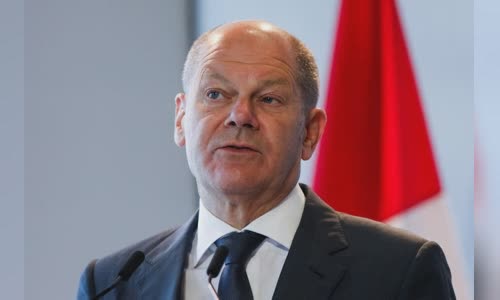 Mr. Scholz from August 21 to Canada during a three -day visit, rated as a gas hunt for the German Prime Minister.
Canada is doing its job to provide energy for the world, Canadian Prime Minister Justin Trudeau responded, but expressed skepticism about the feasibility of the German exporting port project proposed by Germany, adding that the goal of
The gas fields in Canada are mostly located in the West of the country.
The above projects related to Repsol Company, Spanish headquarters, and Pieridae Energy, Canadian headquarters.
Prime Minister Trudeau's government now publicly questioned whether these ports were profitable and completed quickly enough to make a difference, solving some difficulties in the long -term supply of gas for Europe.
A few days before Prime Minister Scholz arrived, Canadian Natural Resources Minister Jonathan Wilkingson said Ottawa now said that the best solution is to export hydrogen, not LNG.
The cost of transporting gas from Alberta, western Canada, to the East Coast will be quite high.
We are studying related issues, but what I want to say is on the East Coast, the great opportunity lies in Hydro, Mr. Wilkinson said.
Prime Minister Trudeau repeated this message again, when the press conference with German counterparts Scholz in Montreal City on August 22.
German Prime Minister Olaf Scholz spoke at the German - Canadian Economic Forum in Toronto on August 23.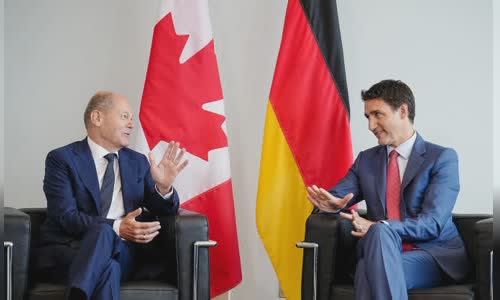 Germany wants to stop depending on Russian gas in 2024. And at least it till 2024, the ports of LNG, if built on the eastern coast of Canada, can go into operation, and need to increase the pipeline capacity to transport
The projects to build new pipelines in Canada and the United States are very difficult, due to harsh environmental conditions and regulations on regulations.
Part of the current air network in Canada, operated by TC Energy and Enbridge, running through Northeast America to the East Coast.
It is necessary to expand the pipeline in New England, but that is not a place with favorable environmental conditions to do so, Dulles Wang, analyst at Wood Mackenzie Consulting Company, said, mentioning North America region.
TC Energy said in a notice that all pipeline projects need great support from indigenous communities.
During the July exchange, Josu Jon Imaz, Executive Director of Repsol, said the company would need one party to buy a commitment to cover gas for 15-20 years, new pipeline infrastructure and toll agreement to bring to bring
Climate change is also an unpredictable factor in German gas hunting efforts.
This is not an easy game, there are many difficulties that will come, Imaz said.
German Prime Minister Olaf Scholz (left) and Canadian counterpart Justin Trudeau exchanged at Montreal Science Center, Montreal City, Canada, August 22.
Prime Minister Trudeau left the possibility of building an additional port along the Pacific Pacific port in British Columbia, saying this would be feasible if there was a suitable business scenario.
According to Trudeau, instead of moving to Europe, Canada is promoting gas supply to Asia, the area is also thirsty for energy.
Canada really wants to support Europe for energy, NEMBHARD press secretary, but the responsibility of giving a reasonable business script to implement the proposed projects is still on the business side.
Climate change response is a platform in Mr. Trudeau's campaign last year, but gas and oil still accounts for about 5% of Canada's GDP and it is home to some fossil fuel mines with reserves.
The Canadian government also disagrees between carbonization and supports an additional fossil fuel project.
Canada is supporting private in negotiations on the development of the Port along the Atlantic, the second source of news said.
Germany is racing to find an alternative supply to ensure enough energy for the upcoming winter, in the context of gas flow through Nord Stream 1, the largest gas pipeline from Russia to Germany through the Baltic Sea, only there
During the visit of Mr. Scholz, Canada and Germany also established the hydrogen alliance, aiming to start transporting hydrogen across the Atlantic at the earliest since 2025. The move has received support from the environmental groups.
This alliance and related agreements issued the message this is a feasible and expected way for Germany to achieve energy security, Caroline Brouillette from the Canadian climate network, the alliance consists of about 100 organizations for
Gas pipeline system in Canada.
The German energy management agency warned that the country was almost certainly not reaching the target of gas reserves with supply from Russia.
The Canadian Prime Minister said that the project of building a liquefied gas -burning gas port proposed by Germany is difficult to feasible, due to the distance of transportation too far.