The US military conducted the continental ballistic missile test of the Minuteman III after delaying because China exercised near Taiwan.
The continental ballistic missile (ICBM) Minuteman III was launched from Vandenberg base in California and flew about 6,760 km before hitting the target.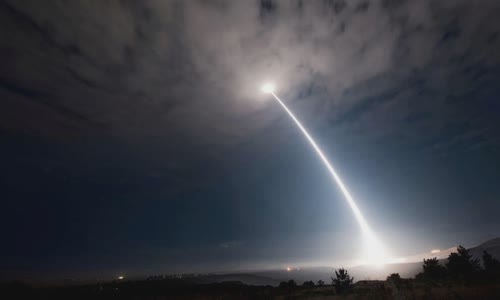 Minuteman III, missiles can carry nuclear warheads and manufactured by Boeing, is a key component in the US strategic arsenal.
Today's US military statement stated that the Minuteman III test showed the combat readiness of the US nuclear quantity and strengthened the confidence in the damage and effectiveness of national nuclear deterrence measures.
A minuteman III continental missile was launched at Vandenberg base, USA in August 2017.
The US military said about 300 similar tests were conducted earlier and this was not due to the impact from any global event.
The Minuteman III test showed that Washington was somewhat less concerned about the tension around Taiwan, at least in the short term, according to observers.
The United States canceled a Minuteman III missile test in April, in order to reduce nuclear tensions with Russia when the Ukrainian conflict was taking place.
The US Navy, South Korea and Defense organize a missile defense drill in the Pacific to respond to challenges from North Korea.
The United States successfully tried the super-range missile engine that exceeded AGM-183A, as well as the first fire opened Opfires system for grounding.