The US Embassy in Moscow issued a security warning, calling for citizens to quickly leave Russia when the country was executing the encouragement.
American citizens should not go to Russia.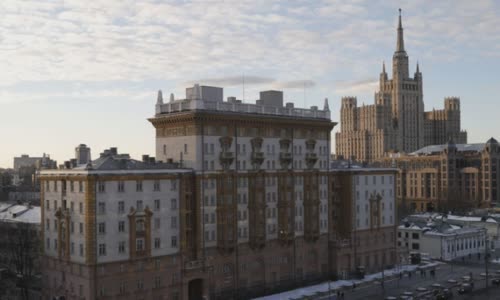 The US Embassy urged citizens to arrange to leave Russia as soon as possible in the context of very limited commercial flights, but the roads are still open.
Warning from the US also noted that Russia could refuse to recognize the US nationality of dual nationality to prevent them from leaving Russia, preventing them from approaching the consular support or even forcing citizens to bring two nationalities.
The US Embassy in Moscow, Russia, in March 2018.
The US Embassy advised citizens in Russia to avoid all protests and did not take photos of security forces at such events.
Russia has not responded to this information.
Warning from the United States was issued a week after Russian President Putin declared a promotion, mobilizing an additional 300,000 soldiers to the Ukraine battlefield.
The Russian Government website announced that it did not issue a passport to people in the army, in the context that there were people who left the country to avoid encouragement.
According to the Russian Ministry of Defense, those who are exempted from encouragement include technology personnel, banks, journalists, defense industry staff, who do not meet health standards, have at least 4 children or must be right.
Russia is difficult to effectively use 300,000 reserve soldiers to be summoned and will not significantly impact the battle of Ukraine, according to experts.
Putin decided to summon 300,000 reserve troops without commanding the general encouragement, seemingly in order to avoid psychological discontent and disturbance in Russian society.