Ukraine accused Russia in raiding a series of cities and towns near the front line in the Donbass and Kherson fronts in the night.
Ukrainian officials accused Russia using the S-300 air defense missile to raid a school in Kharkov, the second largest city in Ukraine, this morning.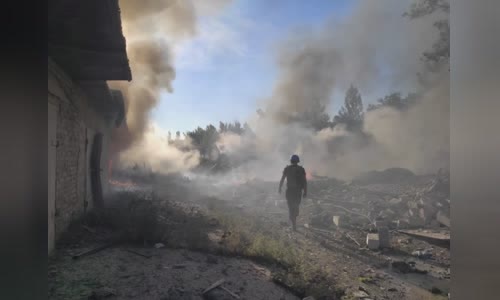 The Governor of the Eastern Province Donetsk also announced an ambush that killed at least 6 civilians and 15 injured.
Rescuers at the scene of a residential area attacked in Toretsk town, Donetsk province, Ukraine, July 27.
The bus stop in Sloviansk, one of the Russian strategic goals on the Donetsk battlefield, hit this morning but no casualties.
At the southern front of Ukraine, the Mayor of Mykolaiv Oleksandr Sienkevych said at least one person was killed when the two crowded districts were often attacked by jet artillery last night.
Mykolaiv has been excited daily in recent times.
The President of Volodymyr Zelensky on the same day said the Ukrainian military units organized a warehouse shelling and Russia's defensive base was deep in Kherson province.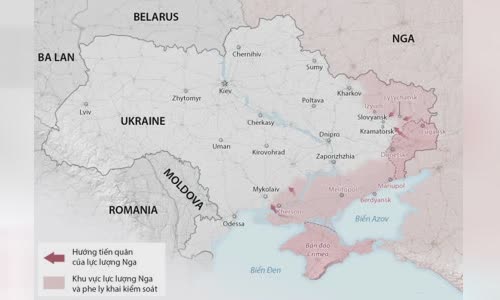 Vladimir Leontiev, leader of the Russian -backed Kherson government, accused Ukraine raid the Kakhovskaya hydroelectric dam.
The Russian Defense Ministry announced a small Ukrainian measurement boat that hit the torpedo and sinked on the Danube river.
Russia also accused Ukraine for maintaining shells and torpedoes that prevented boats from moving safely to the Black Sea and the Azov Sea.
The Ukrainian battlefield situation after more than 5 months.
When the harvest approached, Ukrainian farmers stood still, worried that the new cereal agreement could not help them overcome the deadlock.
Ukraine plans to open a counterattack campaign to recapture Kherson, but they need more weapons and human resources than what is available.