President Zelensky said Ukraine received Nasams air defense missiles and thanked the United States for the decision to transfer this weapon.
I would like to thank President Biden for making a positive decision.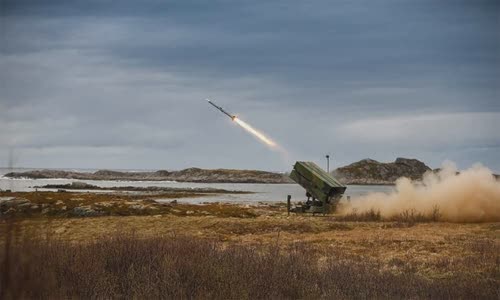 Nasams stands for Norway's advanced air defense complex, using AIM-120 AMRAAM air-to-air missiles, with a range of 25-30 km and high accuracy.
However, President Zelensky said that the Nasams complex transferred was not enough to protect all Ukrainian civilian infrastructure such as schools, hospitals and houses.
Why do we need this air defense missile?
Russia has not commented on the information of the President of Ukraine.
Nasams mid -range air defense missile complex.
The Pentagon on July 1 announced that the provision of Ukraine two Nasams complexes after Kiev proposed to transfer this weapon to enhance defensive capacity.
Nasams is one of the most successful weapons projects in the history of Norway, also the only fixed defense complex deployed in the US territory, in order to protect the airspace of Washington.
The United States is the most military assistance for Ukraine with many modern heavy weapons, including the Himars jet system, M777 artillery and unmanned aircraft.
Washington pledged to provide about US $ 14 billion in Military aid to Kiev.
The Pentagon announced that the US will transfer two Nasams air defense missile complexes to Ukraine within the framework of the newly announced support package.
The Nasams air defense complex is trusted by the US for high accuracy and survival, which can help Ukraine deal with Russian cruise missiles.