A series of Russian missiles poured down to Ukraine earlier this week showed Kiev's limited capacity in protecting urban areas against the opponent's long -range fire.
The vulnerability in Ukraine air defense is partly stemming from the challenge of technology that any country can face when dealing with cruise missiles, which are capable of flying and overwhelming systems.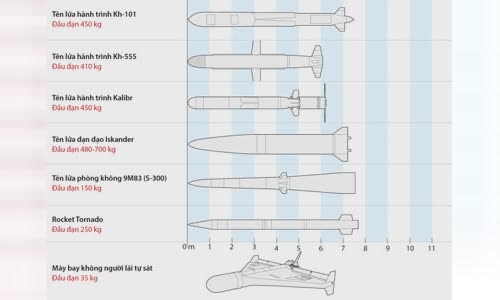 The majority of the Ukrainian army air defense inherited from the Soviet Union, including the short-range air defense missile complexes Strela-10, Tunguska, OSA and Tor, mid-range Buk and long range S-300.
Soviet -standard missiles in Ukrainian air defense net can be effective when fighting against fighters and helicopters, but dealing with cruise and ballistic missiles is a much bigger challenge.
The interception mission becomes especially difficult when these missiles target Ukraine's grid and other energy infrastructure in densely populated areas, according to retired US Air Force, former commander.
Breedlove said that Ukraine's existing air defense systems had a great impact in dealing with helicopters and Russian fighters.
Russian missiles, Rocket, UAVs used in Ukraine's raid on October 10.
Michael Kofman, Russian military analyst at CNA research organization, headquarters in Virginia, USA, note an effective multi -floor air defense system requires combinations to help prevent threats at degrees.
In order to effectively fight off attacks, it requires many different range of defense systems to protect Ukraine's important cities and infrastructure, he said.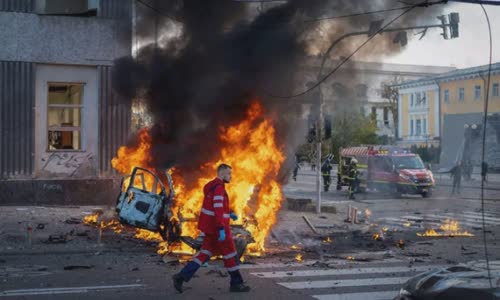 After the Russian missile rain, Ukrainian Defense Minister Oleksii Reznikov called on the US and its allies to react by providing Kiev more air defense and rocket defense systems.
Ukrainian officials have previously called on the US to provide long -range military tactical missiles (ATACMS) to be able to raid bases that Russia is using to deploy drones on the UAV (UAV).
Ukraine claimed to have intercepted 43 of the 84 missiles that Russia launched into the country's cities on October 10, destroying 13 UAVs like suicide.
The Ukrainian military said Russia on October 11 continued to ambush the country's energy facilities with 66 missiles and UAVs of all kinds, of which 33 bullets were shot down.
To consolidate Ukraine air defense capacity, the Pentagon announced that the US would transfer two national advanced air defense missile systems (Nasams) to Kiev in the next two months.
A car caught fire on the streets of Kiev, Ukraine, after the Russian missile raid on October 10.
Nasams was developed by Norway's Kongsberg Defence & Aerospace and Raytheon of the United States, starting to put on the payroll in 1998 and serving in the 9th army of the country.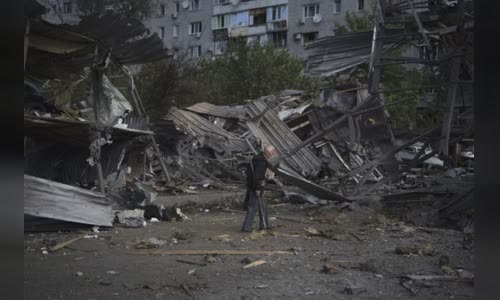 Washington has not been planned to transfer to Kiev systems of Patriot air defense missile systems due to shortage of supply.
US President Joe Biden on October 10 with President Volodymyr Zelensky, pledged to provide advanced air defense systems for Ukraine, but did not announce details.
The White House does not say whether the US will accelerate the transfer of Nasams systems or strengthen other air defense systems for Ukraine.
Defense Minister Lloyd Austin and Chairman of the Council of Staff of the United States Mark Milley also plans to meet NATO Defense Ministers in Brussels, Belgium, this weekend to discuss the future weapons needs of the future.
A shop was destroyed after Russian missile raid in Zaporizhzhia, southeastern Ukraine, October 10.
Ukraine has now received many different types of anti -air defense weapons from the Soviet era and the West.
The German Spiegel reported that Berlin on October 11 also transferred the first Iris-TM air defense complex to the Ukrainian army.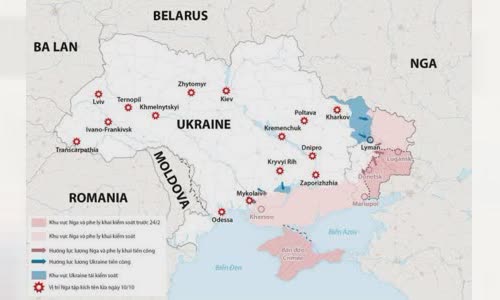 In addition, the US, UK, Poland and some other countries also provide Ukraine to shoulder -to -shoulder air defense missiles like Stinger or Manpads, but they are mainly used to deal with low -end aircraft.
Western experts believe that Iris-T, as well as the Nasams system promised by the US, is a significant step compared to the shoulder-to-shoulder air defense missiles that have been supported by the West for Ukraine in recent months.
Ben Hodges, retired US Lieutenant General, who used to be the leading commander of the US military in Europe from 2014 to 2017, predicted that Russia could gradually run out of accurate guiding missiles in the coming time,
The challenge in the efforts to protect cities has increased Ukraine's demand for stronger missile defense systems, he said.
The Russian missile raid series shows that Ukraine needs more than what we think initially, Hodges said.
The places in Ukraine were raided on October 10.
Thomas Karako, a missile defense expert at the Center for Strategic and International Research, said that Russian raids also show that the US and its allies need to improve the defensive capacity before the cruise missile.
This is what will happen when you confront a powerful power of the power missile, while your air defense system still has many holes, he said.