The Russian -backed government official alleged the Ukrainian army to puncture the nuclear fuel warehouse at the Zaporizhzhia factory.
The roof of the No. 1 building at Zaporizhzhia nuclear power plant was pierced after the Ukrainian army.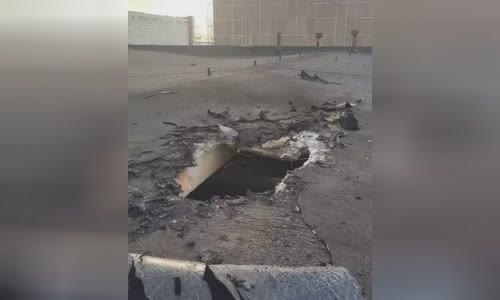 Mr. Rogov also posted images showing that the holes and covered materials were peeling on the roof, behind was one of the reactors at the Zaporizhzhia factory.
The Ukrainian Defense Ministry has not commented on information.
Holes on the roof of building No. 1 at Zaporizhzhia nuclear factory in the photo today.
Russia previously accused Ukraine from deploying unmanned aircraft (UAV) to attack Zaporizhzhia factory on August 28.
The Russian military said the level of radiation here was still normal, and accused the Ukrainian armed forces who shot 8 large shells towards the neighboring Energodar, of which the two fruits fell near the fence of the factory fence.
The Russian force controlled the Zaporizhzhia factory in southern Ukraine since March, but the facility was still operated by Ukrainian technical staff.
Ukrainian President Volodymyr Zelensky said Ukraine avoided the disaster thanks to the emergency generation system at Zaporizhia nuclear factory.
If the diesel power generator is not started, if the factory personnel does not respond promptly after the power failure, perhaps we are now having to solve the consequences of radioactive incidents.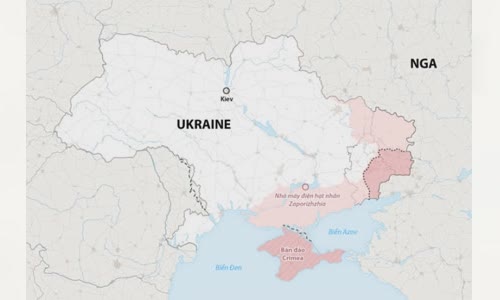 Ukrainian officials on August 27 continued to warn the risk of radioactive leaks and fire after attacks on Zaporizhzhia factory.
The Russian Ambassador to the United Nations Vasily Nebenzya last week accused Ukraine forces to shell the factory, increasing the risk of nuclear disaster.
Location of Zaporizhzhia nuclear power plant in southern Ukraine.
The General Director of the International Atomic Energy Agency (IAEA) Rafael Grossi today announced that the delegation led by him was on his way to Zaporizhzhia factory and is expected to be present at this location at the weekend.
Russian President Vladimir Putin agreed to let an independent IAE's inspicator group go to Zaporizhzhia factory to Ukraine.
The three satellite photos show the fire in the southern region of Zaporizhzhia nuclear power plant, as well as dust columns from the northern ash pit.
Russia accused Ukraine from deploying the UAV attacking Zaporizhzhia nuclear factory, adding that a plane was shot down on the spot.