A F-35 fighter crashed and caught fire at Utah Air Base, pilots in time to escape.
At around 18:15, a F-35A Lightning II fighter crashed down at the end of the northern runway at the Hill Air Base, Utah, and caught fire.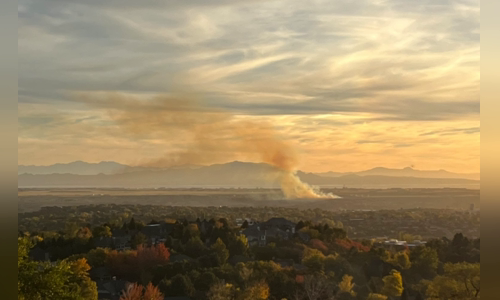 The image spread on social networks shows a fire at the scene, with black smoke columns rising.
This is a modal window.
Beginning of dialog window.
End of dialog window.
The pilot had escaped from the cockpit, rescued and taken to the medical center for monitoring, FW 388 added.
The Governor of Utar Spencer Cox said he was in contact with officials at the Hill Air Base.
I was mowing at home, watching the F-35 landed on the base like every night.
The smoke column rises from the Hill air base.
The F-35A is a stealth fighter version developed for the US Air Force and its allies.
The F-35 fighters in the US Air Force has repeatedly encountered incidents with the land.
The US Navy uses a ships to recover the F-35C body at a depth of nearly 3,800 m, after this stealth fighter rushes into the East Sea at the end of January 13
The clear image of FC-31 shows that Chinese stealth fighters have a cockpit design with disadvantages like the US F-35B model.
The new leaked video shows that the F-35C hit the aircraft floor of the aircraft carrier USS Carl Vinson and caught fire, before plunging into the East Sea.