General Sergei Surovikin described the situation in Kherson tense and did not rule out the possibility that he had to make difficult decisions.
The situation in this area is very difficult.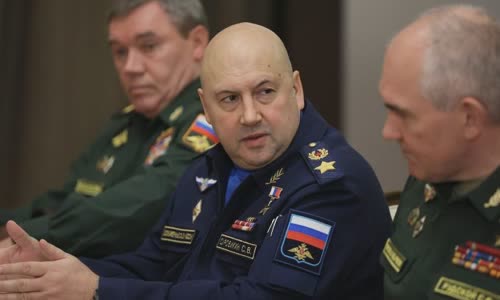 In a conversation with the media for the first time since being appointed earlier this month, Surovikin admitted that the Russian military may be forced to make difficult decisions.
The Command of NATO's armed forces has long requested Kiev to conduct attacks on Kherson, regardless of the casualties of Ukrainian armed forces or civilians, Suroviki said.
General Sergei Surovikin (middle) discussed with the General Staff of the Russian Army Valery Gerasimov and Sergei Rudskoy, Chairman of the General Department of Organization of the General Staff.
The Russian Campaign commander added that Ukraine forces were about to conduct a major attack on the Kakhovka hydroelectric plant in Dnieper River, as well as raid by missiles and artillery into Kherson.
These actions can destroy the infrastructure of the large industrial center and cause great casualties for civilians, Surovikin said.
In another sign of Russia's concerns with the field situation, the head of the Kherson area on October 18 announced the relocation of civilians from 4 cities near the Dnieper River.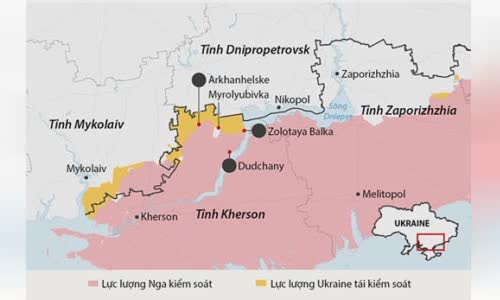 Kherson is one of the four Ukrainian provinces that Moscow announced the merger last month.
However, Ukraine forces are promoting counterattack in southern Ukraine and increasingly approaching the city.
The location of Kherson province and the battle situation in southern Ukraine.
Despite its powerful air force, Russia could not control the sky of Ukraine, causing the opponent to fully exploit this weakness to attack.
Russia raided the missile in the hope of being able to stop Ukraine's progress on the battlefield, but in reality could disappoint Moscow, according to experts.