From a relatively slow starting country, Canada is now in the group with the world's leading vaccination rate, crossing neighboring countries.
80% of people eligible for vaccinations 12 years or older in Canada have injected at least one vaccine dose, while 57% completed immunization, according to Dr. Howard Njoo, Deputy Public Health Director of Canada.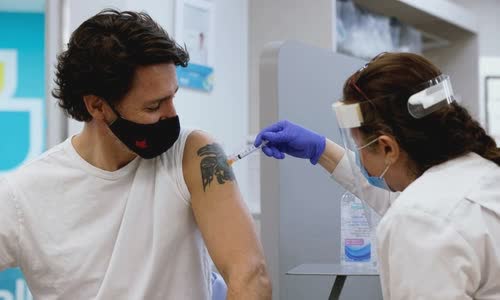 At the press conference on July 20, Canadian Prime Minister Justin Trudeau continued to urge people to vaccinate.
Canadian Prime Minister Justin Trudeau Vaccine in Ottawa, Ontario Province on April 23.
The high vaccination rate seems to help Canada pick up sweet fruits.
Prime Minister Trudeau last weekend said Canada is expected to begin to open to citizens and permanent residents who have full vaccinations from mid-August and international visitors from September. Canada almost restricted all activities
Looking at the results Canada has achieved, few people think that the country ever started the vaccination campaign is quite slow and difficult.
So what made a Canadian vaccination campaign success?
After months of observing the deployment of vaccines in the world, American researchers Eric Topol said one of the first factors promoting Canada's vaccination campaign is thanks to the culture of this country.
But many experts believe that there are many factors combined to bring Canada into the first group of vaccination of the first dose, even overcome both Israel and the UK.
There are no miracle here, Dr. Isaac Bogoch, an infectious disease expert and Vaccine Covid-19 vaccination team of Ontario, said.
Bogoch added that the success of Canada's vaccination is partly thanks to the federal government vaccine purchase efforts.
General General Krista Brodie, the Canadian Vaccine distribution supervision, said the country will have a total of 63 million doses of vaccines, after 7.1 million doses are transferred this week.
However, only a few months ago, the problem of supply was difficult to make Canada's vaccination campaign with many obstacles.
I think in a long steam battle, Canada did quite well, Jason Kindrachuk, Associate Professor at Manitoba University, said.
Kindrachuk adds that the rapid increase in vaccination rate is shortly due to Canadian provinces that can address logistics barriers related to the distribution and deployment of vaccines, including the distance between residential areas.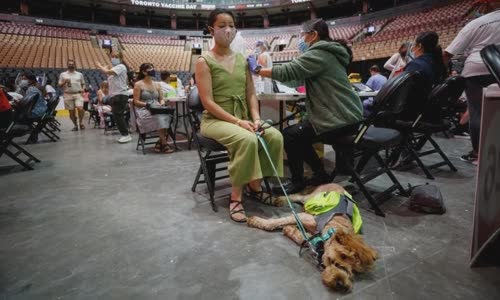 Meanwhile, Dr. Ross Upshur of the Dalla Lana Community Health School of Toronto University, said that the Canadian key is in what he describes as really impressive scale.
People pull together and say 'Get vaccinated for many people in the fastest time possible', he said, noting that officials have significantly increased mass and mobile vaccinations.
Canadian officials also seek to make sure there are no people left behind in Vaccine Covid-19 vaccination campaign.
Chapman is the executive director Resilience Montreal, where temporary residence for homeless people use stimulants to be denied to other facilities.
Chapman always tries to inform health workers about the situation here before they come.
Our goal is to help the proportion of immunizations reach the highest possible level, he said.
A vaccination point in the city of Toronto, Ontario province early this month.
In Ontario, the government is trying to transfer the focus from large vaccination points to a doctor's own office or pharmacy to access more people.
Dosani also said he took advantage of social networks like Twitter, Instagram and Tiktok to share information about vaccines for everyone.
I always believe that there is certainly a large proportion of people who do not track news conferences that are broadcast every day, he said.
One of the other vaccination barriers Canada has resolved effectively, hesitating the vaccination of the Canadian community.
Vice President of Sharon Nelson said organizations are also trying to find solutions for non-resident papers in Montreal with vaccination opportunities.
It is not only the story of white people, Asians or indigenous people.