The Ukrainian presidential adviser said that Iran was responsible for the Russian attack on Kiev, while Secretary of State Kulaba called on the EU to punish Tehran.
Iran is responsible for the murder of Ukrainians.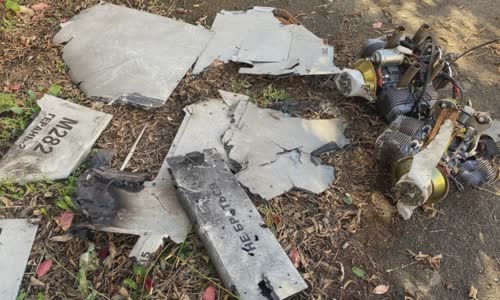 Ukrainian Foreign Minister Dmytro Kuleba on the same day called on the European Union (EU) to impose Punishment of Iran on the grounds that providing unmanned aircraft (UAV) to Russia, and called on Western countries to transfer additional systems.
This is a modal window.
Beginning of dialog window.
End of dialog window.
Ukrainian officials said the capital Kiev was ambushed by unmanned plane (UAV) suicide this morning, causing a series of explosions that killed at least one person and three injured.
Ukraine recently increasingly vigilant about Russia increasing the use of suicide UAV, also known as weekly bullets, which followed by Iran to target cities away from the front line.
Ukraine announced that the country's first suicide UAV was near Kupyansk city, Kharkov province in September. It has a very similar design to Iran's Shahed-136 model, but the tail wings are painted Geran-2-2.
Russia's UAV Geran-2 fragments in Kharkov province, northeastern Ukraine on October 6.
Since then, Russian suicide UAVs have increased.
Russia and Iran have repeatedly denied the information that the two countries participated in the UAV deal.
Russia deployed a series of suicide UAV to concede air defense in the capital Kiev, creating a new challenge with Ukraine and the West.
Russia is increasing the use of suicide UAV to conduct ambushes in Ukraine, creating a new challenge for Kiev, but it is difficult to change the battlefield.