The war with an invisible enemy Covid-19 may prolong, when many NCOV warning professionals will continue to exist despite immunization.
With millions of cases around the globe, many cases of strong increase in vaccines, Covid-19 may be endemic disease, coexist with people and continue to spread despite immunization.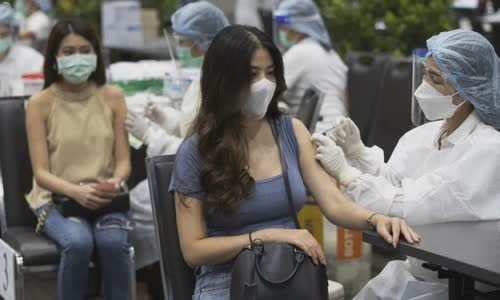 Covid-19 began breaking out in Wuhan City, Hubei Province, China at the end of 2019. To early March, the World Health Organization (WHO) declared Covid-19 as a pandemic and called on nations
Although in many areas, the number of Covid-19 cases fell sharply compared to the peak thanks to the control and vaccination measures, the war against the invisible enemy of the world in more than a year ago
We can go to a pandemic end of the high community immunity and most people are immune.
One vaccination point in Bangkok, Thailand, in late May 5. Photo: AP.
The world is vaccinated.
Dr. Balasubramaniam is not too optimistic community immunization that can erase the pandemic.
The virus is largely silently circulating and only detected when they are spread to those who are not vaccinated and cause disease.
Balasubramaniam has a basis for concerns about this ability.
More than 20 countries have almost vertical translation curves.
WHO CEO WHO Tedros Adhanom Ghebreyesus also warned danger from some countries with a high vaccination rate that was easing as a pandemic ended.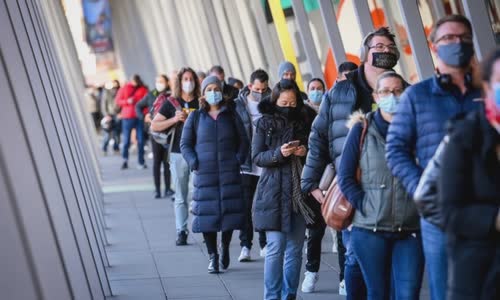 I think the virus will continue to transform to become a similar disease such as seasonal flu and can still fatal to those with weak guard barriers, Balasubramaniam said.
Although the vaccine is not enough to erase the virus, Balasubramaniam still believes that vaccination is the key to life gradually returning to normal, adding that the annual increase in vaccination will be needed to protect people in front of variables
People waiting for vaccines in Melbourne, Australia in early June. Photo: Sydney Morning Herald.
Once a region was assessed with good translation control, Asia last time also faced a sharp increase in wave of infection, most of the causes caused.
Vietnam has controlled very well so far, as one of the countries with the lowest infection and death rates in the world.
More than 4 million vaccines have been vaccinated in Vietnam.
To achieve this goal, Dr. Balasubramaniam said that Vietnam needs to increase the number of vaccination points, especially in the most affected areas of Covid-19.
However, experts also show that the supply of vaccines is one of the issues that Vietnam and many other countries face, in an effort to maintain society completely open and prevent the risk of infection in the community.
The rapid vaccine deployment is important, but global needs are much larger than available.