Russian President Putin signed a decree asking the government to control the Zaporizhzhia nuclear power plant and consider it a federal property.
The government will ensure that the nuclear facilities in the factory are integrated as the federal property, the executive order signed by Russian President Vladimir Putin on October 5.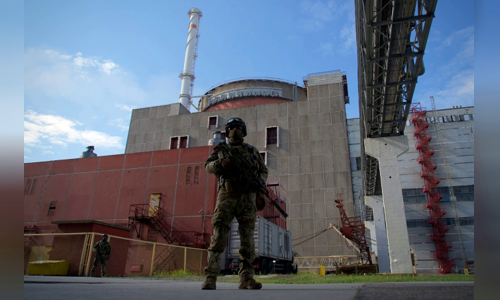 Russian Deputy Minister of Foreign Affairs Sergey Vershinin on the same day declared that the Zaporizhzhia nuclear factory is currently located on the Russian territory and needs to be operated under the supervision of appropriate Russian agencies.
Ukraine has not responded to this information.
A Russian soldier stood outside the Zaporizhzhia nuclear power plant in May. Photo: AFP.
It is unclear how Russia plans to operate the Zaporizhzhia factory and whether or not to send domestic experts to come here.
Zaporizhzhia nuclear factory is located in the southern province of the same name, where Russia has just announced the merger, along with three other provinces in Ukraine, Donetsk, Lugansk and Kherson.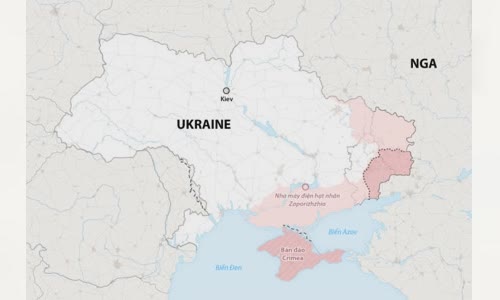 Many recent artillery occurred around the factory area, raising concerns about the risk of a nuclear incident similar to the chernobyl disaster in 1986. Russia and Ukraine accused each other of causing these attacks.
After Russia's announcement, Rafael Grossi, head of the International Atomic Energy Agency (IAEA), announced him to set out to Kiev to discuss the establishment of a security zone around the Zaporizhzhia factory.
Location of Zaporizhia nuclear power plant.
Russia -Ukraine fighting at Zaporizhzhia nuclear power plant has a potential risk of errors that can lead to global disasters.
Merging 4 Ukraine provinces, Putin not only wanted to create a political victory, but also expected to achieve a strategic position and increase economic pressure with Kiev, according to experts.