Russia announced blocking utactic attacks with Ukraine high speed boats against Zaporizhzhia nuclear power plant.
The Russian Ministry of Defense said more than 250 Ukrainian soldiers tried to land on the lake near the Zaporizhzhia nuclear power plant this morning, seemingly aimed at regain control of the factory, adding that the defensive force with the residue.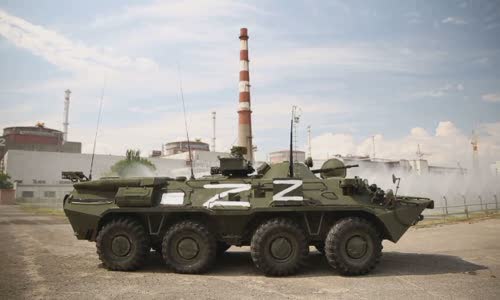 Vladimir Rogov, a Russian government official in Zaporizhzhia, previously announced that the Russian forces had blocked the Ukrainian army's ambush near the city of Energodar and some neighboring areas.
He described the Ukrainian army using about 40 small boats to cross the Dnieper River, of which at least 15 were high -speed boats carrying many soldiers towards the city of Energodar.
The Ukrainian army has not commented on information.
Russian armored vehicle patrolled outside the Zaporizhzhia factory on August 24.
This is not the first time Russia has announced that the Ukrainian army sought to land near the Zaporizhzhia nuclear power plant.
The Russian military accused Ukraine to send two commandos groups with the total number of 60 people who crossed the Kakhovka lake and landed about 30 km from the factory before the Special Envoy of the International Atomic Energy Agency (IAEA)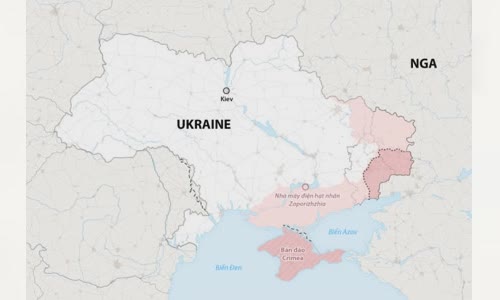 The Russian force controlled the Zaporizhzhia factory in southern Ukraine in March, but the facility was still operated by Ukrainian technical staff.
Many recent shelling occurred around the Zaporizhzhia factory area, raising concerns about the risk of a nuclear incident similar to the chernobyl disaster in 1986. Russia and Ukraine accused each other.
The IAEA inspicants were led by General Director of Rafael Grossi on the factory on September 1.
Location of Zaporizhia nuclear power plant.
Fighting around the Zaporizhzhia power plant in Ukraine recently continued to raise concerns about a serious nuclear disaster.
No warning was released when firepower poured down on the Zaporizhzhia factory, the largest nuclear electrical facility in Europe, causing workers to flee.