The Russian Ministry of Defense announced that the country will repel Ukraine's counterattack in Mykolaiv - Kryvyi Rih, while Kiev said they succeeded in some areas in Kherson.
Ukraine's efforts to continue the counterattack campaign along Nikolaev - Krivoy Rog and other directions failed, the Russian Ministry of Defense said in today's statement.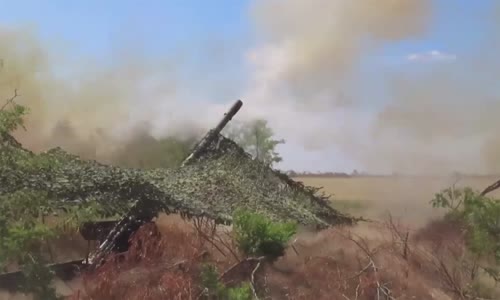 The agency said that after two days of counterattack, Ukraine forces lost 4 strengths, fighters and 8 Mi-8 helicopters.
The opponent suffered significant losses and was pushed back by the Russian forces when attacking Kherson residential areas, with a statement.
Russia's 2A36 Giatsint-B pomegranate at the battlefield in Ukraine on August 30.
According to the Russian Ministry of Defense, the Ukrainian army sent 12 tanks to cross the Ingulets river to relieve units, but 7 were destroyed by Russian fire or exploded due to mine.
Meanwhile, Yuriy Sobolevskyi, Vice Chairman of Kherson Regional Council, said that the Ukrainian army has achieved success in the counterattack campaign in three regions in the province, Kherson, Beryslav and Kakhovka, but refused to let it for
Now is the time to support the armed forces, not the time to talk about the specific success of our boys, he said, emphasizing the view of the Ukrainian army is to reveal less information about the batch.
Sobolevskyi called on Ukrainians to support armed forces by everything that can, saying they are using many drones and ammunition.
The Ukrainian emergency response agency accused the shelling of cereal -containing towers in Korabelny district in the port city of Mykolaiv on August 30, causing a fire that lasted today.
This is a modal window.
Beginning of dialog window.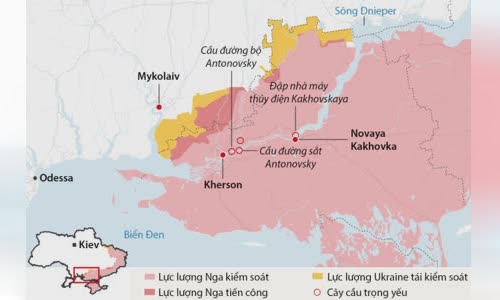 End of dialog window.
The Ukrainian army on August 29 launched a counterattack to regain Kherson province, where Russian forces controlled from the first weeks after opening a military campaign.
Oleksiy Arestovych, an adviser of Ukrainian President Volodymyr Zelensky, rejected the expectation of the quick victory of the counterattack in the south of the country, and called it slowly to crush the opponent.
During the press conference on August 30, the Southern Ukrainian warlord spokesman Natalia Humeniuk said the army caused damage to the bridges across the Dnieper River in Kherson province, causing Russian heavy equipment
Guardian quoted two Ukrainian soldiers in the KHerson provincial battlefield, saying that the fight was taking place here, but it was not a big counterattack.
Guardian's Isobel Koshiw and Pjotr Sauer editors said that Ukrainian soldiers' statements were in accordance with the evaluation of Western experts earlier this month that both Ukraine and Russia were not needed to open an attack on carrying carrying.
The location of important bridges in Kherson province, southern Ukraine.
The Ukrainian presidential adviser acknowledged that its army's reserve source was limited, so it was necessary to conduct a counterattack campaign in the South slowly.
To deploy a counterattack campaign, Ukraine needed more army and weapons than the Russian forces, which Kiev did not exist at this time.