The Russian Defense Ministry announced defeating Ukraine's counter -attack in the South, lowering more than 1,200 soldiers and destroying dozens of enemy armor.
The Ukrainian army's counterattack in Nikolaev - Krivoy Rog and other directions failed, the opponent had significant losses, the Russian Ministry of Defense said today.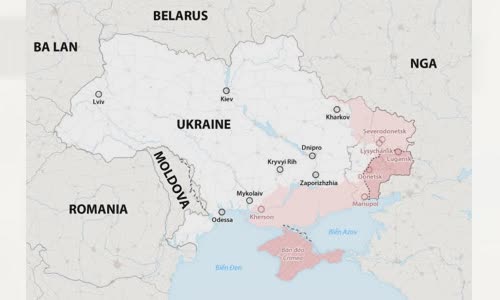 According to the statement, the Russian army destroyed 48 tanks, 46 infantry combat vehicles, 37 armored vehicles, 8 pickup trucks equipped with heavy machine guns and killed more than 1,200 Ukrainian soldiers.
The Russian Ministry of Defense also said that their forces defeated units of the Independent Mountain War Brigade No. 128 Ukraine, deployed from the West to participate in the counterattack campaign in the South.
This is a modal window.
Beginning of dialog window.
End of dialog window.
Russia announced the shot down two Su-25 Ukraine close to Krasnoye Znamya, Mykolaiv, as well as intercepting the three Tochka-U ballistic missiles, 44 Rocket launched from the high mobile jet artillery complex (Himars) and 9 fruits
Ukraine has not commented on the losses announced by Russia.
The Ukrainian army on August 29 launched a counterattack to regain Kherson province, where Russian forces controlled from the first weeks after opening a special military campaign.
Oleksiy Arestovych, an adviser of Ukrainian President Volodymyr Zelensky, said on the first counterattack day, the country's army broke the Russian defense in some areas near Kherson City.
In the report on March 30, the British Ministry of Defense admitted that the Ukrainian army was unable to advance in the counterattack, but said that the force of the country increased the artillery firepower in the frontline areas.
The Ukrainian battlefield situation after more than 6 months of fighting.
The Office of the President of Ukraine said that the fight was fierce in almost the entire territory of Kherson, after Kiev opened a counterattack campaign.
To deploy a counterattack campaign, Ukraine needed more army and weapons than the Russian forces, which Kiev did not exist at this time.